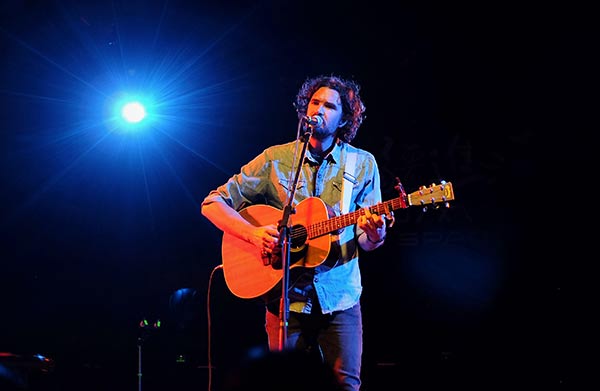 Luke Thompson. [Photo provided to China Daily]
Luke Thompson, an indie musician from New Zealand who released several folk songs that gained wide popularity in China, came to Beijing to stage a musical show at the live house Omni Space on Dec 15.
That's the last stop of his first concert tour in China, which included visits to Shanghai and Hangzhou to deliver shows and also marked his very first visit to the country.
Some of the folk singer-songwriter's musical works including On a Slow Boat to China which feature his reflections on life have struck a responsive chord in the hearts of many Chinese audience members and attracted more than 10,000 comments on China's major online music service platforms, such as QQ Music and NetEase Cloud Music.
He says it was three years ago when he started getting messages from Chinese audiences on social media and noticing that he had opened the door to fandom in a country so far away from his homeland and one he didn't know much about.
"Since being in China and listening to music here, I found that the scale that I used in the song (On a Slow Boat to China) is very Chinese sounding," he says, adding that maybe that's part of the reason why the song became a hit in China.
He says it's an amazing experience for him to be immersed in Chinese culture and music. During the tour, he wrote a song titled From Shanghai to Wherever I Will Go to memorize the precious journey.
"I want to just keep coming back here, release my music properly here through a label and trying to build an audience here," he adds.