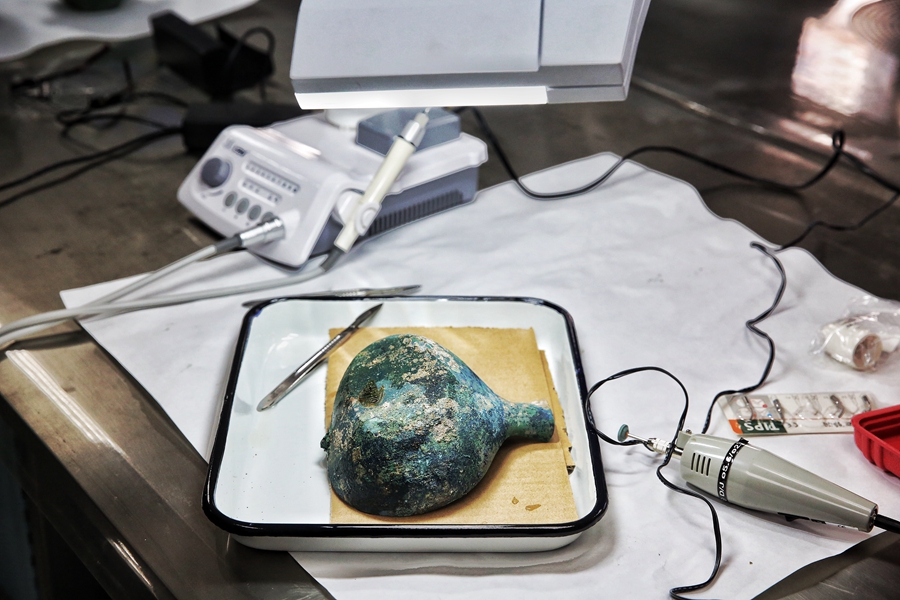 A bronze shell needs cleaning and rust removal. [Photo by Jiang Dong/China Daily]
In 2018, the National Museum of China set up an institute to protect cultural relics, serving as a platform to provide restoration services for the collection of 1.43 million cultural relics in the museum, and to offer technical support for the progress of the restoration industry.
The institute, with 40 restorers, has covered almost every aspect of cultural relic protection, including environmental monitoring, inspection and analysis of collections, as well as the restoration of metal and nonmetal wares, ink paintings, oil paintings as well as calligraphy.
While repairing cultural relics may sound mysterious, now you have a chance to follow China Daily to explore how the experts do it.