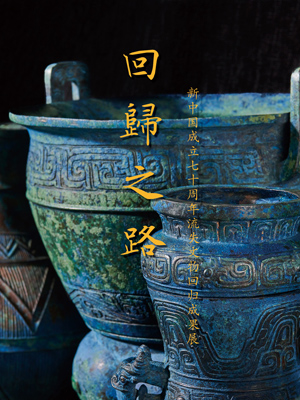 [Photo/chnmuseum.cn]
BEIJING -- An exhibition showcasing China's achievements in cultural relic retrieval opened to the public at the National Museum of China on Tuesday.
More than 600 valuable cultural relics, including a set of 2,000-year-old bronzeware recently retrieved from Japan, are on display at the exhibition, symbolizing the country's arduous yet fruitful journey of cultural relic retrieval over the last seven decades.
Divided into four sections, the exhibition unfolds 25 stories of how the relics and artifacts were brought home.
Since the founding of the People's Republic of China in 1949, more than 150,000 Chinese cultural relics have returned from overseas in around 300 batches through law enforcement cooperation, lawsuits, negotiations and donations, according to Liu Yuzhu, head of the National Cultural Heritage Administration.
Each and every relic is an inseparable part of China's cultural heritage, said Liu, adding that the country's achievements in cultural relic retrieval symbolize how it has stood up and grown rich and strong over the decades.
The exhibition, jointly hosted by the administration and the Ministry of Culture and Tourism, will last until late November.