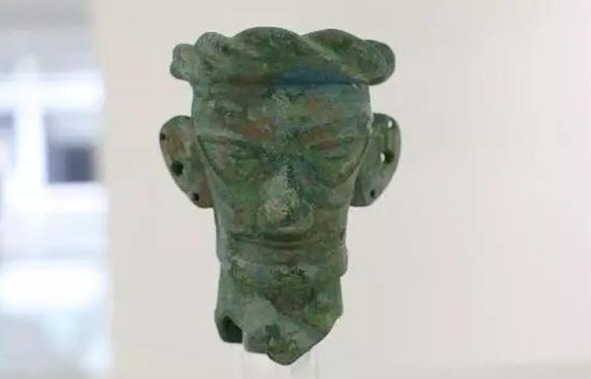 [Photo/Chinaculture.org]
After the opening ceremony, Xiao Xianjin, former curator of the Sanxingdui Museum, and Yao Fei, deputy curator of the Jinsha Site Museum, gave lectures on the ancient civilization.
Yao said that since the 20th century, major archaeological discoveries of the Sanxingdui and Jinsha sites have been dominated by a large number of bronzes, goldware, jade, pottery, ivory and other cultural relics with unique shapes and strong regional features.
The ancient Shu Kingdom, showcased by these cultural relics, is a representative of the early civilization of the upper reaches of the Yangtze River in China.
Chen Dongyun, cultural counselor of the Chinese embassy in Morocco and director of China Cultural Center in Rabat, expressed the hope that the exhibition will showcase the Chinese civilization from another aspect and deepen the understanding of the Moroccan people about China.