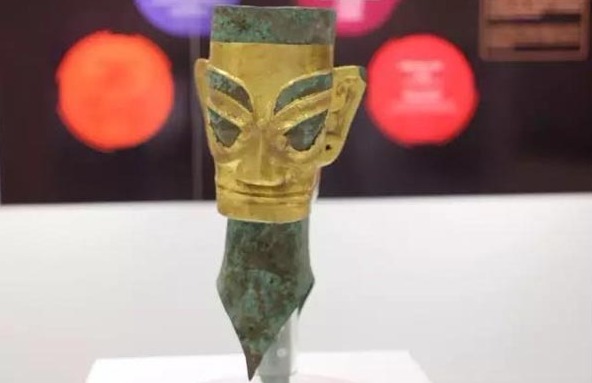 [Photo/Chinaculture.org]
A cultural exhibition featuring the civilization of Chinese ancient Shu Kingdom kicked off in Moroccan capital Rabat on Tuesday with nearly 100 guests attending the opening ceremony.
"Mysterious ancient Shu Kingdom: Sanxingdui and Jinsha cultural exhibition" was organized jointly by China Cultural Center in Rabat, Sanxingdui Museum and Chengdu Jinsha Site Museum, which will last until Sept 29.
During the exhibition, visitors can see 12 pieces of replicas of representative cultural relics unearthed from the Jinsha site and Sanxingdui, such as bronze masks and gold foil of Sun God Birds. They can also learn more about the mysterious ancient kingdom through digital-interactive means such as VR glasses.