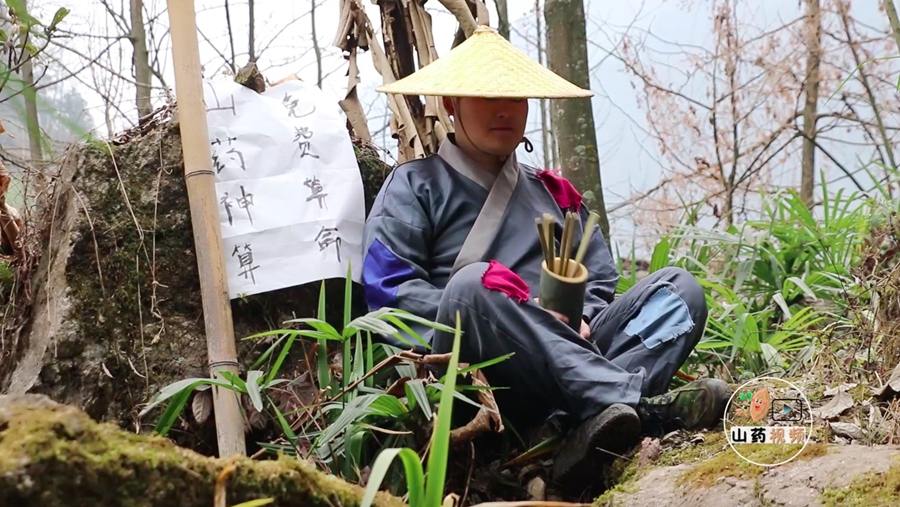 Li Junling usually cooks in the wild and lives off the land.[Photo provided to China Daily]
Feeding a common interest
Ms Yeah's most recent effort to "further secure a larger foreign fan base" was a video released last month in which she spends a day with Gavin Thomas, a widely-known 9-year-old boy from the US whose meme-worthy "fake smile" has made him an internet-famous celebrity. When he gets hungry, she makes him a burger utilizing a USB-powered "heating pad" that people use for keeping warm in areas of China where offices are not centrally heated.
Like Zhou, other online personalities with significant domestic appeal have also sought the spotlight of the global stage.
The secret to success, though, lies in food. "Food emotionally connects us. For instance, people will often choose to enjoy food with their friends or family members," says Jin.
Chinese cuisine has a unique appeal in the West, Jin adds. "That explains why culinary videos produced by Chinese creators are popular among foreign audiences."
Cooks, like food, come in many different flavors. One plump character clad in a gray cotton suit, with eyes hidden by a wide-brimmed straw hat boasts 1 million subscribers on YouTube. He was initially created by a duo working under the user-name Shyo Video.
The character is acted by Li Junling, 29, a former worker at an optical fiber manufacturing factory in Chengdu. In the videos, he cooks in the wild, out among the trees and sunshine, before devouring his food with gusto. The dialogue-free videos show him running around, living off the land, and catching fish, chickens or rabbits to cook and eat.