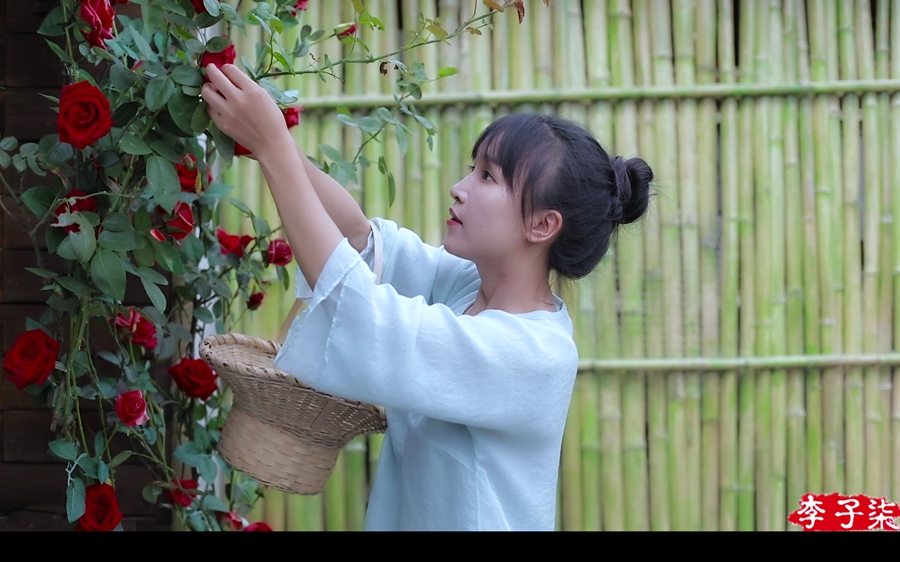 [Photo provided to China Daily]
"The novelty combination of cookery and the office setting appeals to curious audiences and foodies around the world," explains Zhou.
Another advantage is that the short video is devoid of any dialogue, so there is no language barrier. "The lack of words makes my videos popular with foreign viewers," says Zhou.
Instant fame is nothing new. Many have tried, few have succeeded. Being able to cook is no guarantee of success and will not necessarily make someone an overnight sensation like Zhou, Jin Xu points out. Jin is president of the international department of the Onion Group, a leading multichannel network operator in China.
The group has signed up more than 200 vloggers in bid to help them to become influencers, Jin says, pointing out that Ms Yeah is one such example. Zhou has been working at the company since graduating with a broadcasting and TV directing major from Sichuan Normal University. The creation of Ms Yeah is the result of careful and calculated teamwork by the company.
Zhou is the leader of a 10-member team who creates the office cooking videos, each episode of which has garnered about 6 million views on YouTube.
She also serves as a "chief career planner" for the vloggers that are signed up with the company. "I feel so excited that I could explore more possibilities in fields that once were unfamiliar to me," says Zhou, who admits that the work helped her acquire more skills, such as logical thinking and better communication, which fit well with her appealing, down-to-earth personality.
Last June, she became the only Chinese vlogger invited by Facebook to attend Vid-Con in the United States-a major multi-genre online video conference for digital content creators worldwide. "I am proud that I could represent Chinese creators and share my ideas about how to produce hit videos at the conference," she says. "Meanwhile, I feel a strong sense of responsibility to produce work featuring Chinese characteristics with an international outlook."
Many viewers leave comments, hoping to interact with their favorite vloggers. One of them, Tabassum Shaikh, says: "Hi, Ms Yeah, your videos are just amazing. They give me a sense of relief from the stress and hard work of my day and keep me going."
Ms Yeah's "office cooking" videos, Jin says, show creativity, humor and a sense of rebellion against a dull, boring office atmosphere.