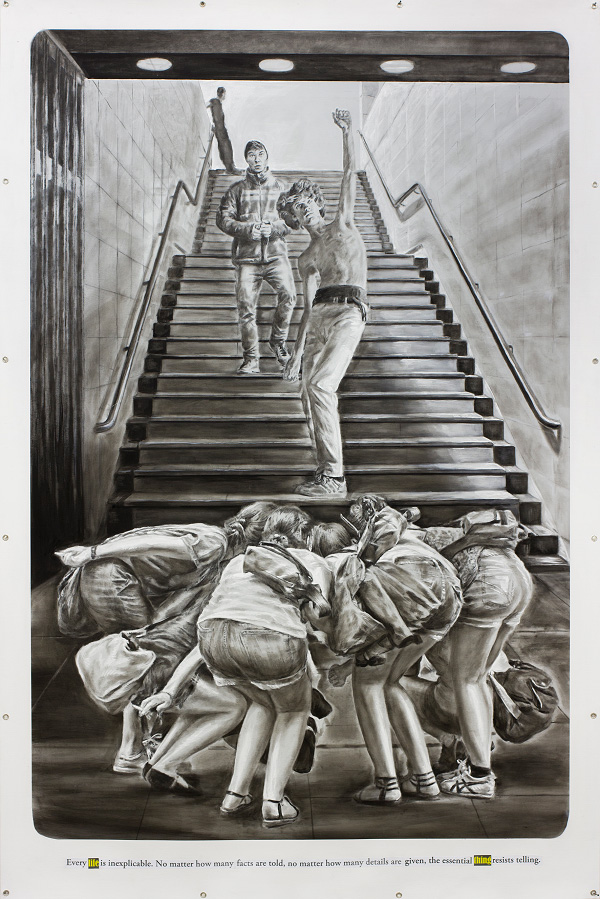 Untitled by Muntean Rosenblum [Photo provided to China Daily]
Artists around the globe today are working in a variety of media, although some still prefer painting as the primary presentation of their art and thought.
Intriguing Uncertainties, an ongoing exhibition through Oct 21 at Beijing's Parkview Museum, is dedicated to such efforts, showing dozens of paintings by artists from across the world.
Exhibition curator Lorand Hegyi has picked up works that reveal to the audience phenomena of obscurity and irrationality, which not only exist in people's imaginations but also happen in daily life.
The works, done in an intriguing and poetic manner, invite people to appreciate the beauty of the creative mind and the uncertainties of the relationship between human society and the universe.
Not only do these paintings inspire viewers to imagine, they renew the role of painting as an important way to share one's individual experiences and private feelings, like that of writing.