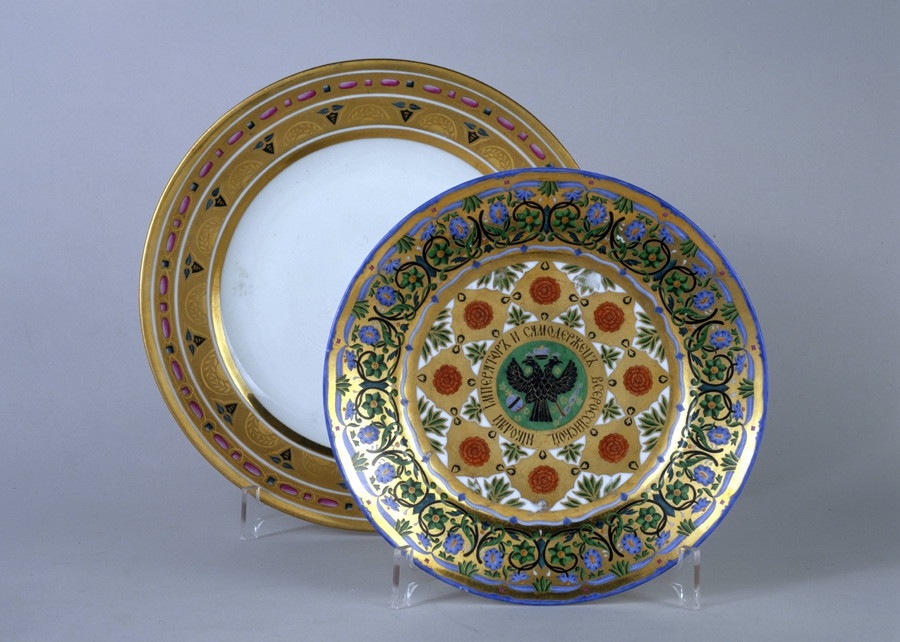 Dessert plates.[Photo by Jiang Dong/China Daily]
The curator adds that many czars, especially the last monarch Nicolas II, were avid lovers of Chinese art, and a royal collection of Chinese artifacts was built up over the years.
"We might need another exhibition entirely to display them," she says.
Cooperation between China and Russia has been developing for well over a decade, as Lou Wei, deputy director of the Palace Museum, tells China Daily. Moscow Kremlin Museums first held an exhibition at the Beijing museum in 2006.
"However, the previous exhibition was a general selection of items from the Kremlin," Lou says. "As people's understanding of Russian culture improves, we need to narrow down the big topic to better introduce the history through a more specific theme."