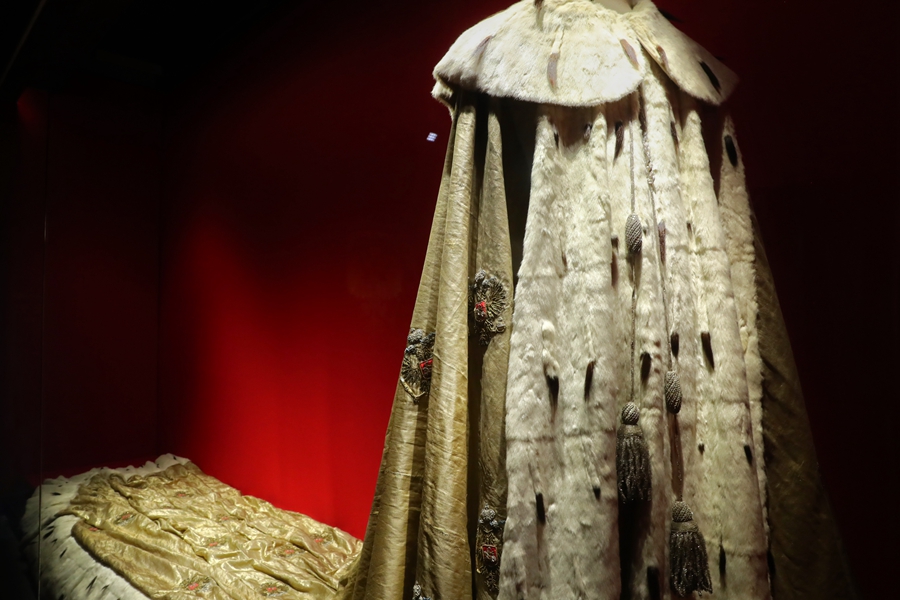 A coronation garment of Maria Alexandrovna, empress of Alexander II.[Photo by Jiang Dong/China Daily]
Most of the exhibits are "precious items that have been permitted to leave the Moscow Kremlin Museums", according to Amelekhina.
Although the Romanov dynasty moved its capital from Moscow to St. Petersburg in 1712, the most important ceremonies continued to be held at the Assumption Cathedral next to the Kremlin in Moscow.
"As a time-honored tradition, every Russian monarch since the 15th century has been crowned there," the curator says.
She adds that the exhibits are also a reflection of cultural communication between China and Russia.
"For example, the costumes may be woven in Russia or France, but they are made of silk from China," Amelekhina says.