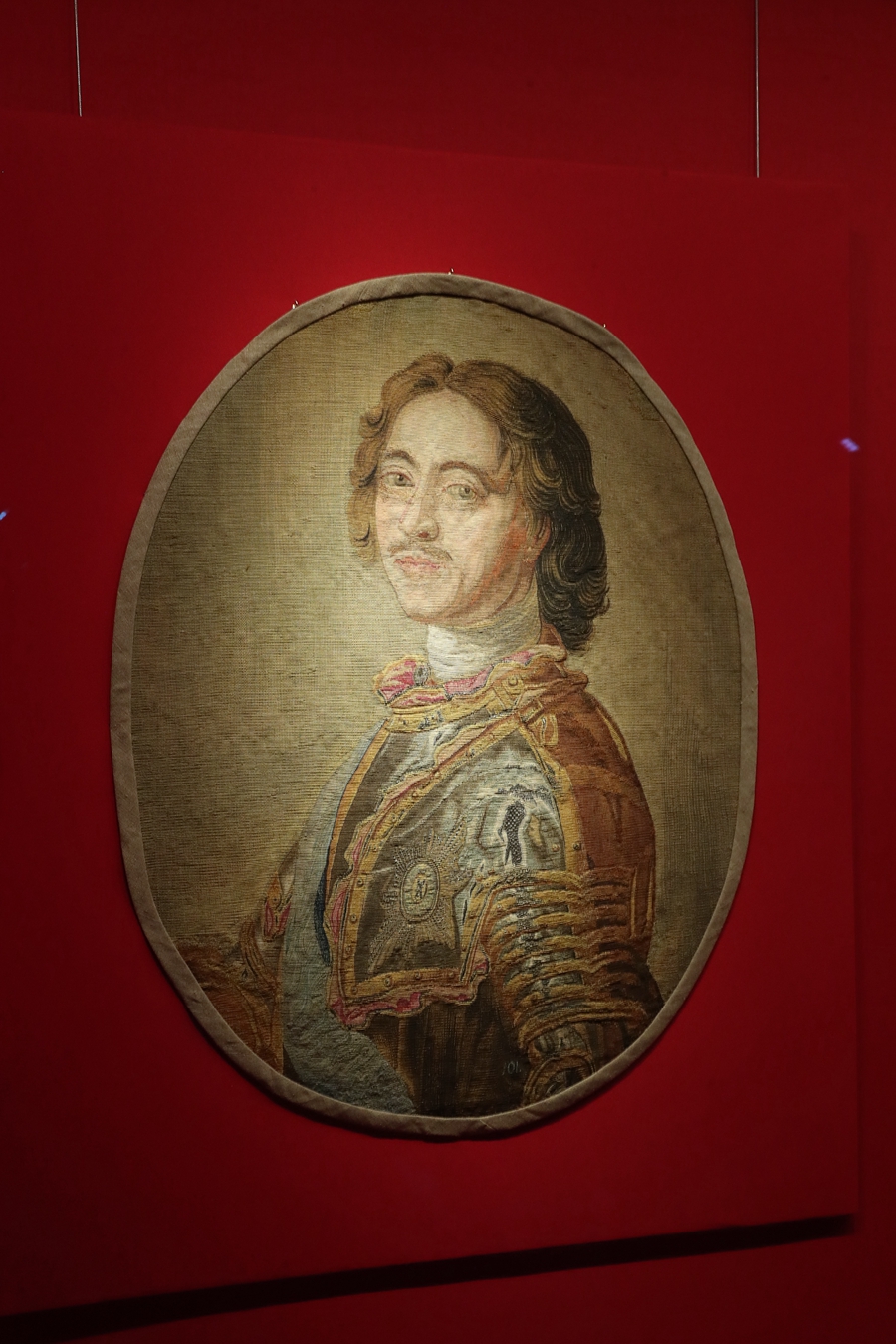 A portrait of Peter I.[Photo by Jiang Dong/China Daily]
Almost every detail of the ceremonies is portrayed through the cultural relics.
The exquisite horse-riding gear, the formal attire worn by the riders, the grooms' silver swords and the ceremonial canopies help to conjure up the splendor of the scene.
Czarina Anna Ivanovna's crown, Catherine I's coronation gown, Alexander II's military uniform, and religious items used for coronations and a profusion of jewelry, including brooches, bracelets and necklaces, help to crate an even stronger impression.
One section of the exhibition was designed especially to depict royal banquets through a diverse set of dinnerware. When they cast an eye over a small salt dispenser made of gilded agate, visitors will find it easy to imagine the magnificence of the setting.