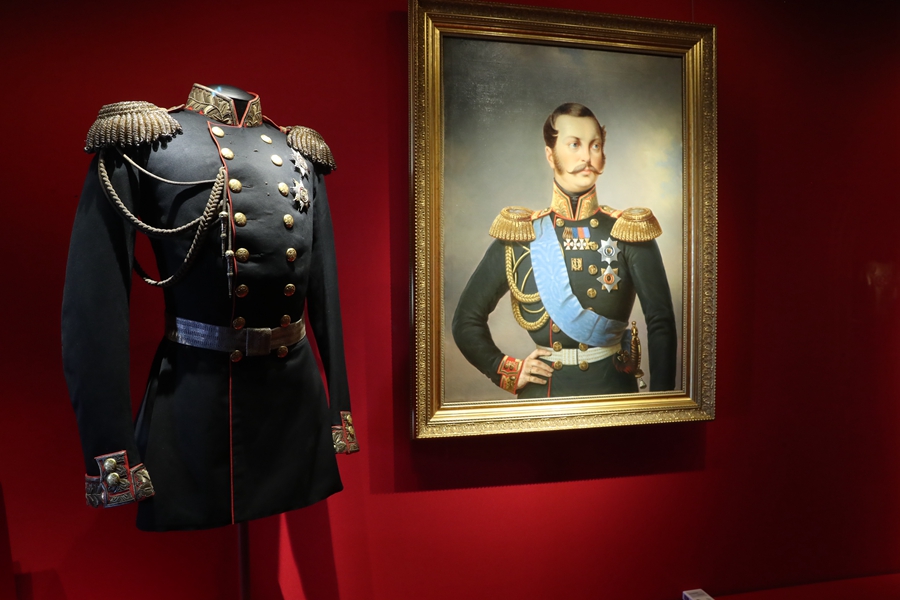 A military uniform used for Alexander II's coronation.[Photo by Jiang Dong/China Daily]
Starting with a 1717 portrait of Peter the Great, another 200 years of history unfolds.
"He revolutionized court ceremonies in line with (Western) European traditions," Svetlana Amelekhina, the Russian curator of the exhibition, says.
She adds that these grand and solemn ceremonies followed established procedures that were invested with special political powers to help underline the legitimacy of Czarist rule.
From royal gowns and decorations to documentary archives, old photos and prints, the exhibits on display across eight sections cover the entire coronation procedure-from the opening announcements to the ceremony itself, through to the parades and extravagant banquets.