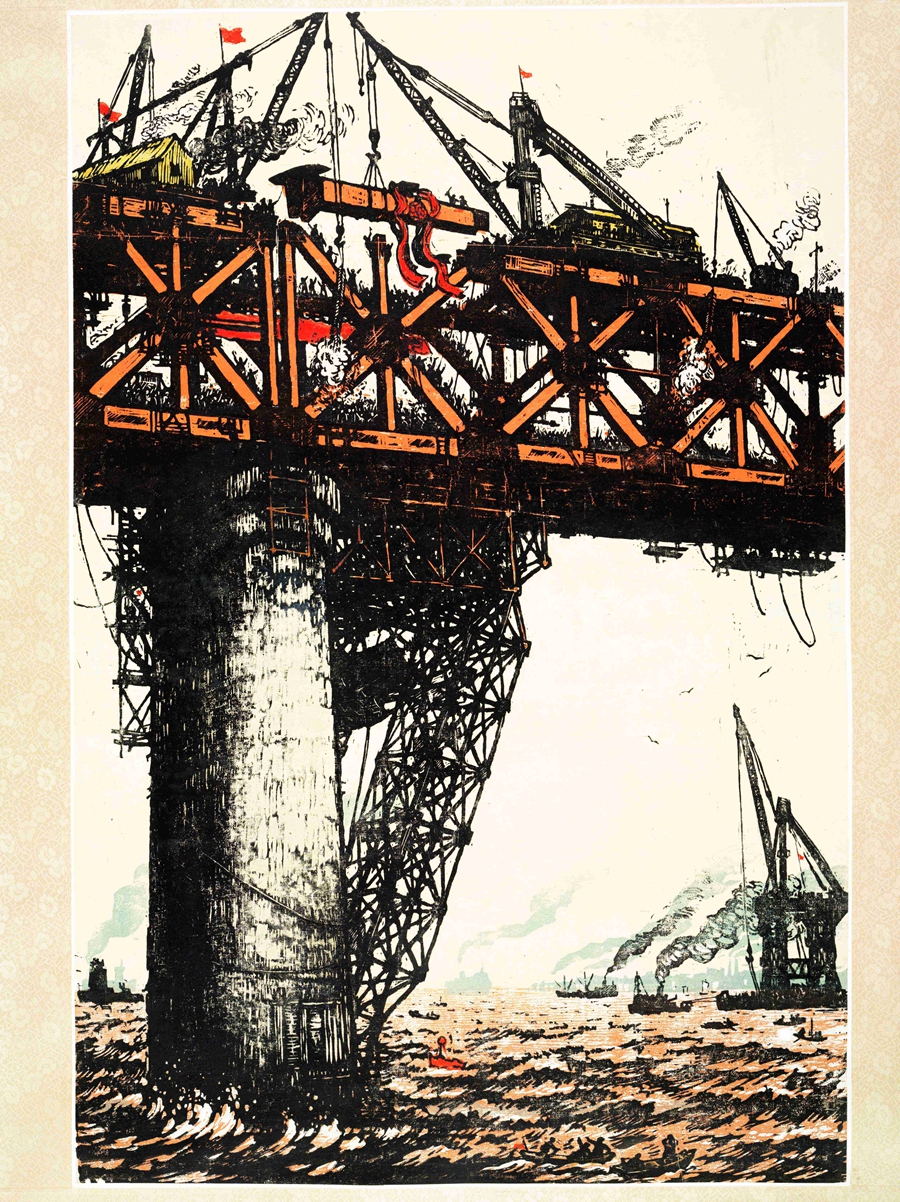 Wu Shi's 1957 print, Accomplishment, is on show.[Photo provided to China Daily]
At the opening of a Beijing exhibition dedicated to late print artist Wu Shi (1912-98) in 2011, noted author and scholar Shu Yi said Wu Shi's works show an admiration for Qi Baishi, the modern master of classic Chinese art. It was from Qi that Wu Shi inherited the core value of xieyi, a style of drawing the spirit of subjects and privileging the spontaneity of the lines.
Shu also said that Wu Shi was deeply influenced by German artist Kaethe Kollwitz (1867-1945), whose prints advocated care for those in destitution, starvation and the working class.
Kollwitz's works were introduced to China in the early 20th century by Lu Xun, the prominent writer who loved her work very much. He passionately promoted Kollwitz's art to young Chinese artists like Wu Shi, who were inspired to create works concerning social problems and voicing the issues of underprivileged communities.