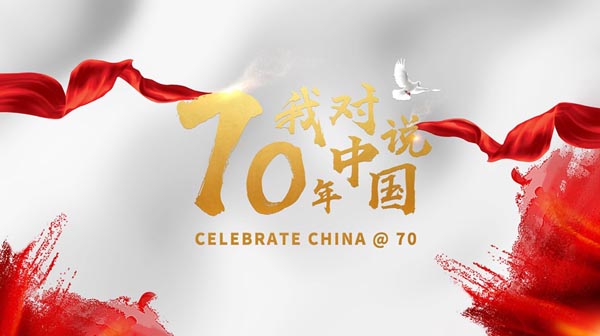 [Photo/CGTN]
If you are interested in China and Chinese culture, here is an opportunity to express your feelings and share your experience and stories with social media users.
An online campaign was launched in Beijing on Tuesday to collect messages and best wishes from social media users around the globe for the 70th anniversary of the founding of the People's Republic of China (PRC).
Under the hashtag #CelebrateChina70, the campaign will be carried out mainly on Facebook and Sina Weibo. It encourages overseas Chinese and foreigners interested in China or Chinese culture to send a congratulatory anniversary message.
It has six sub-themes, surrounding topics of "My best wishes to China," "The most impressive Chinese achievements and changes," "Proud to be a Chinese," "Chinese food in my country," "The most beautiful Chinese city" and "Stories of the new Chinese."
The messages could be sent in different forms, such as images and videos.