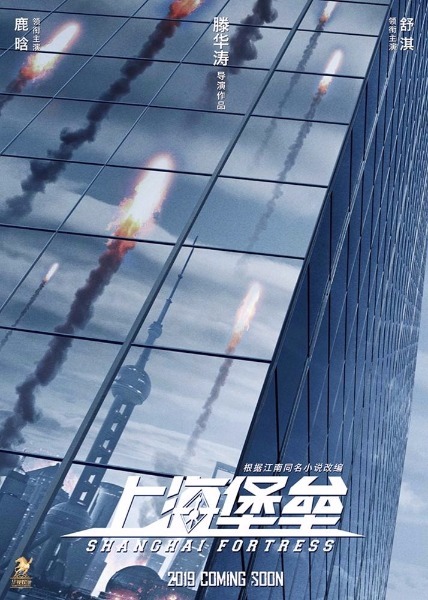 Poster of  Shanghai Fortress , a big-budget sci-fi film.[Photo/Mtime]
Adapted from a popular sci-fi novel, Chinese futuristic romance "Shanghai Fortress" is set to open in Chinese theaters on Friday, according to the China Film Distribution and Exhibition Association.
Starring actress Shu Qi and singer-turned-actor Lu Han, the film tells the story of Shanghai's battle to defend itself against an attack by an alien force that has laid siege to numerous cities around the globe in its quest to harvest a hidden energy only found on earth.
Audience attending the road shows ahead of the premiere said they were amazed at the visual effects in the movie, and the scenes of gigantic alien ship, Shanghai Cannon, rising from the Huangpu River and the sinking of the whole city.It is another high-profile movie to join the new club of China's domestic sci-fi movies, whose combined box offices are predicted to surpass those of foreign imports this year in an "unprecedented" development in China's movie history, according to an industry report released at Shanghai International Film Festival in June.
Earlier this year, "The Wandering Earth," with a box office of 4.6 billion yuan ($670 million), became China's second-highest-grossing movie of all time, spurring heated discussions about the advent of a new era of China's sci-fi blockbusters.