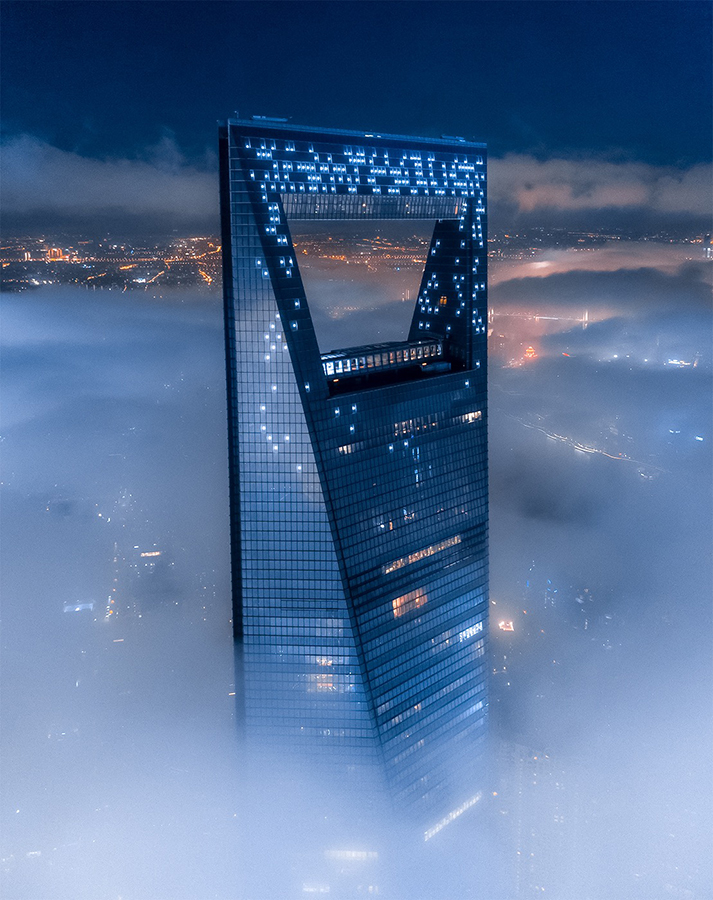 Mark Siegemund's photo: One Thousand and One Nights, an image of the Shanghai World Financial Center seen from above the clouds at night.[Photo provided to China Daily]
"My photography is not just about showing reality. It's about art. It's about showing a fantasy world. It's about an escape from reality," says Siegemund, the designing director at Ete Lee and Associated Urban Architects, in Shanghai.
"For me, a photo truly becomes a work of art when I do the editing. Everyone can take photos. Some can take good photos. But it is the editing process that helps you to stand out from others because it allows you to input your personal voice."
Despite his talent for photography, the German insists that he is still very much an architect at heart.
Born in Leipzig, Siegemund says that he has been fascinated by architecture since he was a child. The fact that his father was an engineer who would gladly entertain his questions about how buildings worked also flamed his interest in the field. Such was his interest that Siegemund would secretly draw blueprints for planes and buildings during lessons. He also frequently followed his father to construction sites.
"I was in awe every time I entered a building. I would be examining all the details of the space. I just could not understand why others did not feel the same way," he quips. "I knew that I wanted to study architecture when I was 16."
Siegemund first arrived in Shanghai in 2011 when he was an architecture student at the Bauhaus University Weimar. During his time in the city, he participated in an exchange program with the China Academy of Art which also included a short stint with an architecture firm called Spark.