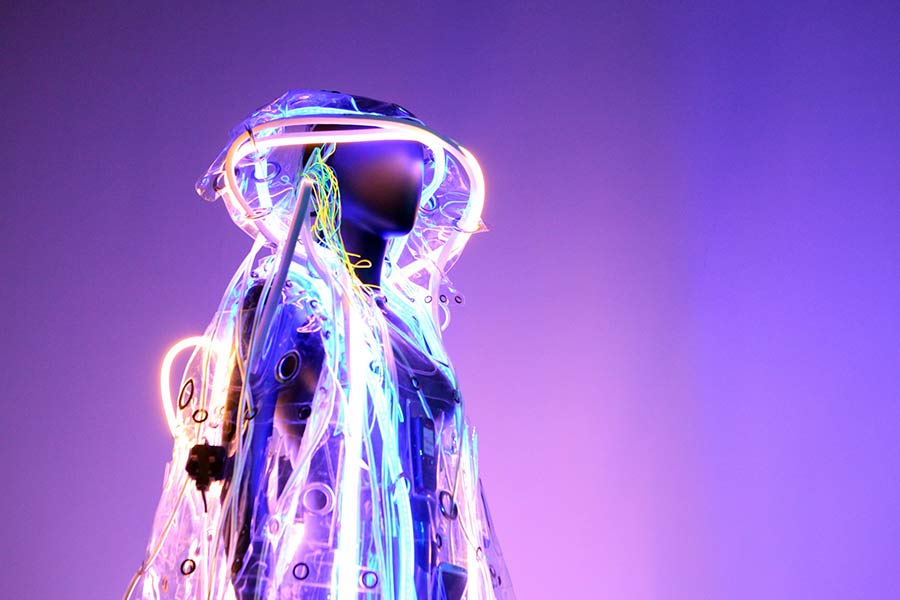 A creation by Tim Yip. [Photo provided to China Daily]
Costume and production designer Tim Yip is widely known for winning an Academy Award for Best Art Direction in 2001 for his work on the film Crouching Tiger, Hidden Dragon. In recent years, Yip has begun experimenting in the new realm of contemporary art to extend his practice of "new Eastern aesthetics".
A new exhibition at the Today Art Museum in Beijing showcases the designer's - and now, artist's - cross-disciplinary efforts to convey his development of Eastern aesthetic values in the field of visual art.
Through July 21, Tim Yip: Mirror makes a comeback to the Beijing museum where he staged his first solo exhibition at the end of 2007. It reviews both his past creations and current interests in scientific research on the human body.