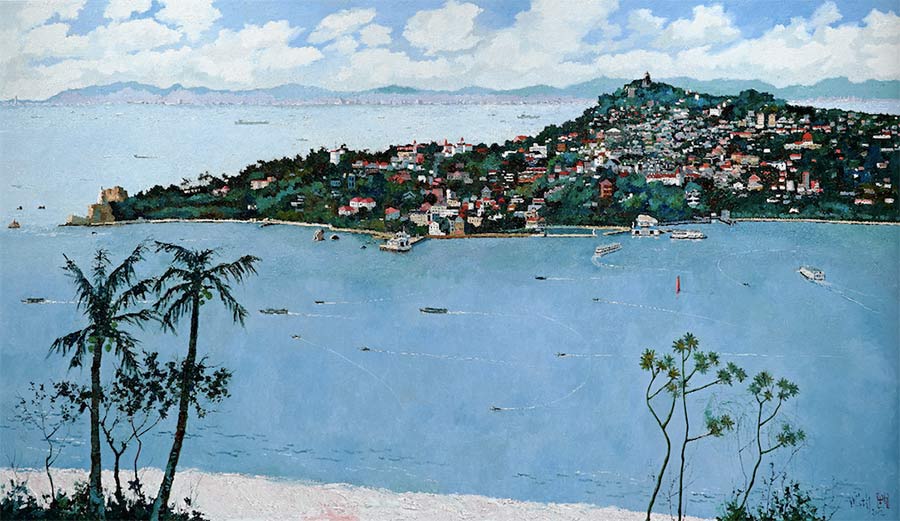 A landscape painting by Pang Jiun. [Photo provided to China Daily]
Oil painter Pang Jiun remembers that more than 60 years ago Luo Gongliu, his teacher at the Central Academy of Fine Arts, told him that many art critics in the West said that oil painting did not belong to China and that the Chinese could not produce good oil works.
And it ignited in Pang a strong desire to create a style of oil painting that would showcase Chinese culture.
In his career spanning nearly seven decades, Pang has always believed that the charm of oil painting does not lie in a change in theme, excellence of technique or a choice between figurative and abstract styles, but whether the palette can touch people.