2 Guangxi tourism promotion show wins acclaim at UN headquarters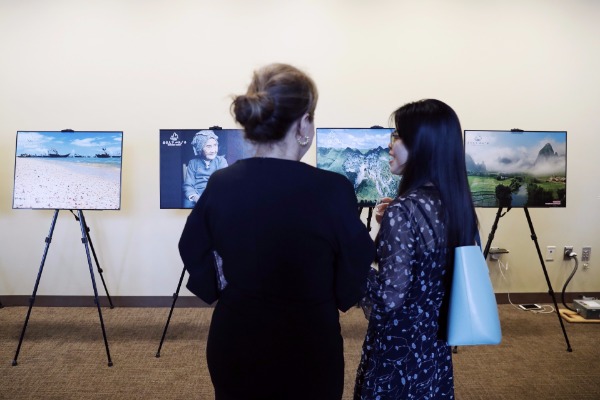 Dozens of pictures are exhibited at a tourism show featuring the Guangxi Zhuang autonomous region of China, held in August last year at the United Nations headquarters in New York.[Photo/Xinhua]
Picturesque rivers and mountains, silver beaches, an open-air banquet held by dressed-up minority groups, a smiling old lady sitting at the doorway of her home in "Longevity Village"...
These are just a few of the dozens of pictures exhibited at a recent tourism show featuring the Guangxi Zhuang autonomous region of China, held at the United Nations headquarters in New York.
Apart from the exhibition of pictures, the promotion show included a video of sceneries and ethnic cultures, a presentation punctuated with rewarded Q&A activities, and an introduction of airlines, attracting some 150 participants from governments, the tourism industry, airline companies and media, from both China and the United States.