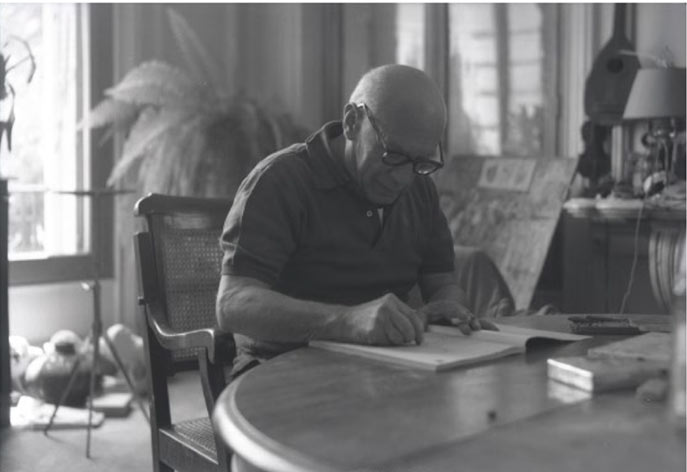 Pablo Picasso works on a piece of writing. [Photo provided to chinadaily.com.cn]
Picasso is known to the world as an audacious art giant of the 20th century, but only few know him as a writer.
However, an ongoing exhibition titled "Picasso, Esritor' (Writer Picasso) at the Cervantes Institute in Beijing through September, offers the public a chance to know that the Spanish genius who changed the world of art was also a poet.
Featuring facsimile copies, photos and publications related to the artist's literary creation, poems and a documentary particularly made for this occasion, the exhibition showcases how the artist originally utilized pencil and Chinese ink to create pictograms, through which he told us his world and memories.
In addition, Picasso's engagement with the then Chinese art community is another focus of the exhibition, where the original manuscript of a telegram penned by poet and scholar Guo Moruo to congratulate the artist on his 80th birthday on behalf of the PRC government in 1961, is on display.