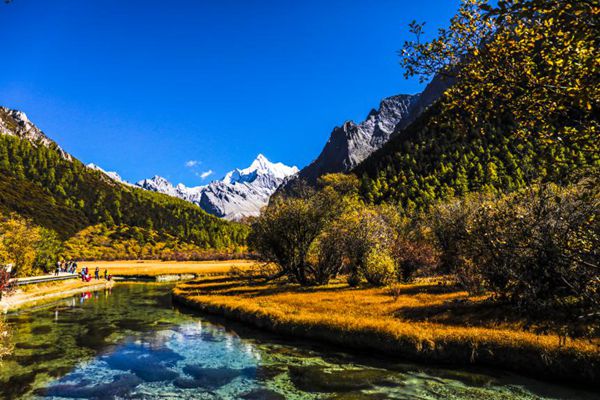 Scenery of Yading, southwestern Sichuan province, China. [Photo provided to China Daily]
Southwestern Sichuan province's Yading kicked off a tourism promotion campaign to showcase what it has to offer in Beijing on June 25.
The move aims to enable tourists in northern China to better understand the exotic charm of the resort, says Wang Qiang, head of the Yading resort management bureau.
To date, local authority is striving to evolve Yading into one of the best mountain tourism destinations worldwide.
"We'd like to bring tourists a different culture and visual experience that will excite their senses," Wang says.