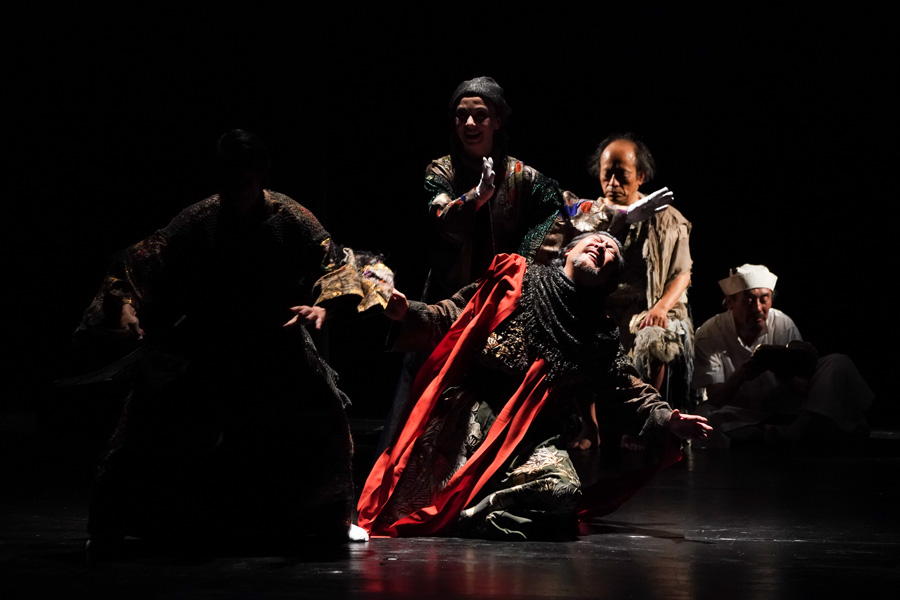 Japanese theater director Tadashi Suzuki's version of the classic Shakespearean tragedy King Lear. [Photo provided to China Daily]
In 2017, Suzuki staged two of his plays, Dionysus, which was adapted from the ancient Greek tragedy The Bacchae, and The Trojan Women, which is based on a tragedy dealing with the Trojan War, both penned by the Greek playwright Euripides.
After King Lear, 10 plays from Russia, Germany, Britain and China will be staged in 42 shows during the 2019 NCPA International Theatre Festival, which runs through September.
Since 2015, the NCPA International Theatre Festival has been offering international theatrical productions, dialogue sessions, art exhibitions and theater workshops to audiences.