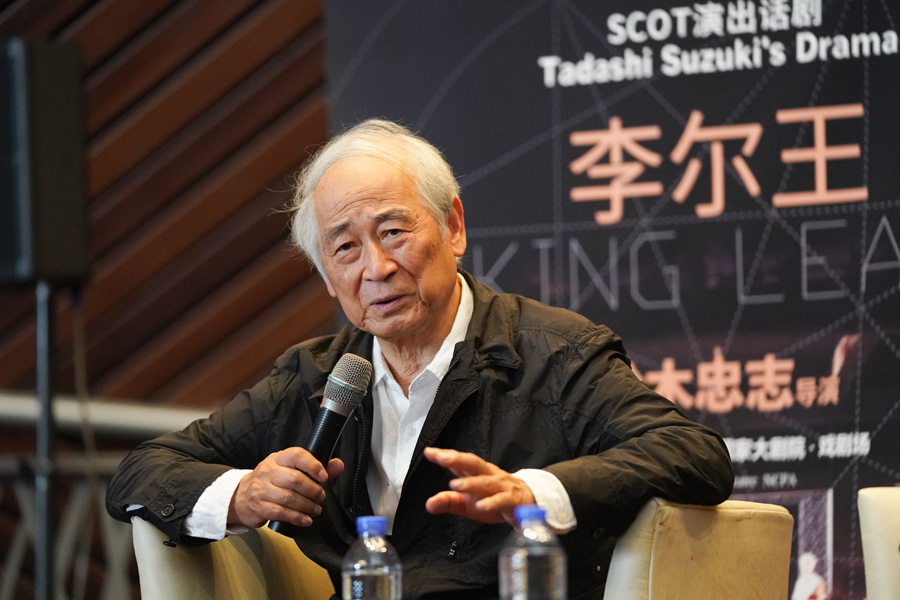 Japanese director Suzuki. [Photo provided to China Daily]
In 2014, Suzuki brought the play to China for the first time collaborating with a group of young Chinese actors, including actor Tian Chong, then aged 25, who played the lead role.
Five years later, the play is now returning to the capital with three performances having been staged at the National Center for the Performing Arts from Thursday to Saturday.
With actors from five countries-China, Japan, South Korea, Russia and the US, who all perform in their mother tongues onstage, the play opened the 2019 NCPA International Theatre Festival.
"We've been staging King Lear for more than 30 years now and we have never stopped adding new ideas into the play, which keeps it alive," said Suzuki at the NCPA on June 4. "I always want to create plays that can be shared by people from different cultures. King Lear fulfills my vision for melding different cultures into a play."