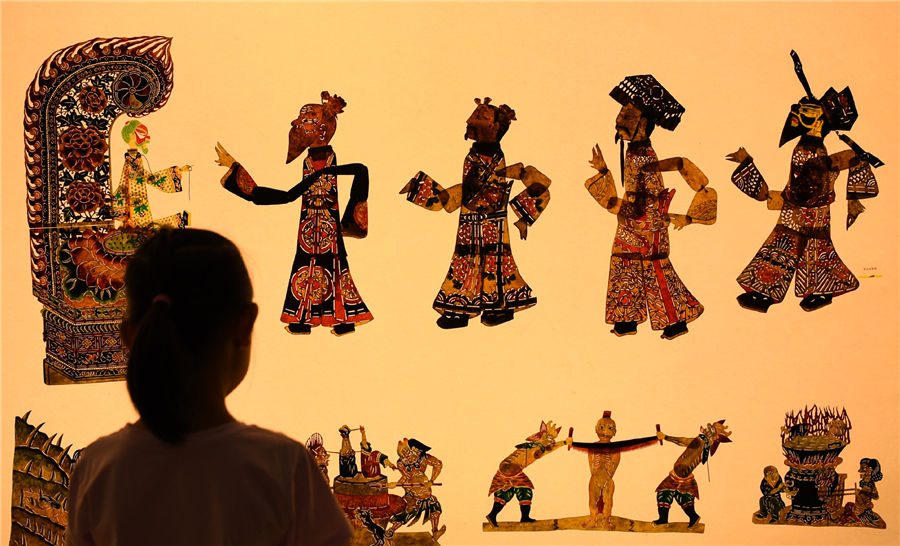 A kid views shadow puppet exhibition at an intangible cultural heritage fair on the Cultural and Natural Heritage Day held in Guangzhou, South China's Guangdong province, on June 8, 2019. [Photo/Xinhua]
An intangible cultural heritage fair, which showcases 40 items on the List of United Nations Educational, Scientific and Cultural Organization (UNESCO) World Intangible Cultural Heritage, started in the southern Chinese city of Guangzhou from Friday.
The fair includes exhibitions, shows, lectures and forums to present the vivid practice of intangible cultural heritage protection and development in China.
It is among China's continuous efforts to build and enhance intangible cultural heritage protection.