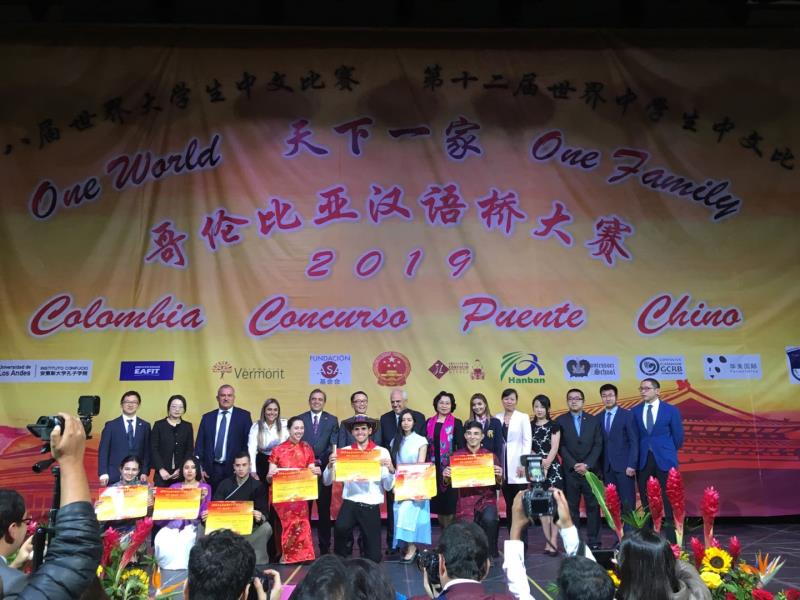 [Photo provided to Chinaculture.org]
Zhu Xiaoyan said: "We have seen that many students in Colombia study Chinese language every day, and they are interested in Chinese culture. More and more Chinese students come to know this country. A path has been built that strengthens cooperation in education and the culture between the two countries. "

Jorge Andrés Barrero, student of the Gimnasio Vermont, and Felipe Ochoa, student of Instituto Confucio of Medellin, were the first prize winners of the competition.
The "Chinese Bridge" Chinese Proficiency Competition is a large-scale international contest sponsored by the Chinese Language Council, or Hanban, with the cooperation of local government. The competition has become an important platform for students of various countries to learn Chinese language and culture.