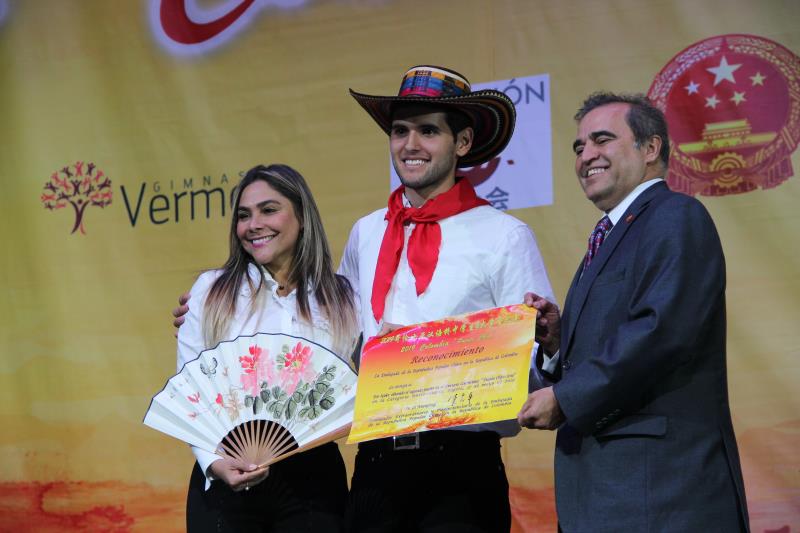 Winner of the competition.[Photo provided to Chinaculture.org]
The "Chinese Bridge" Chinese Proficiency Competition and award ceremony was held in Bogotá, Colombia, on May 17.The slogan of the competition was "One World, One Family".
More than 1300 guests attended the event, including the former president of Colombia, Ernesto Samper Pizano; former ambassador of Colombia to China, Oscar Rueda García; wife of the General Director of the Colombia National Police, Adriana de Atehortúa; Administrative Director of House of Representatives, María Carolina Carrillo; charge d'affaires of the Chinese embassy in Colombia, Xu Wei; and cultural counselor at the Chinese embassy in Colombia Zhu Xiaoyan.
In his speech, the former president of Colombia said: "As a promoter of the relations between China and Colombia, I am very proud to know of this scenario where the friendship ties between China and Colombia are strengthened in favor of mutual development."
"The presence of each contestant and the audience will all be connected to a bridge of friendship with China, and we hope to play a good role in our 'Chinese bridge' common to both countries and thus promote friendship," said Xu Wei.