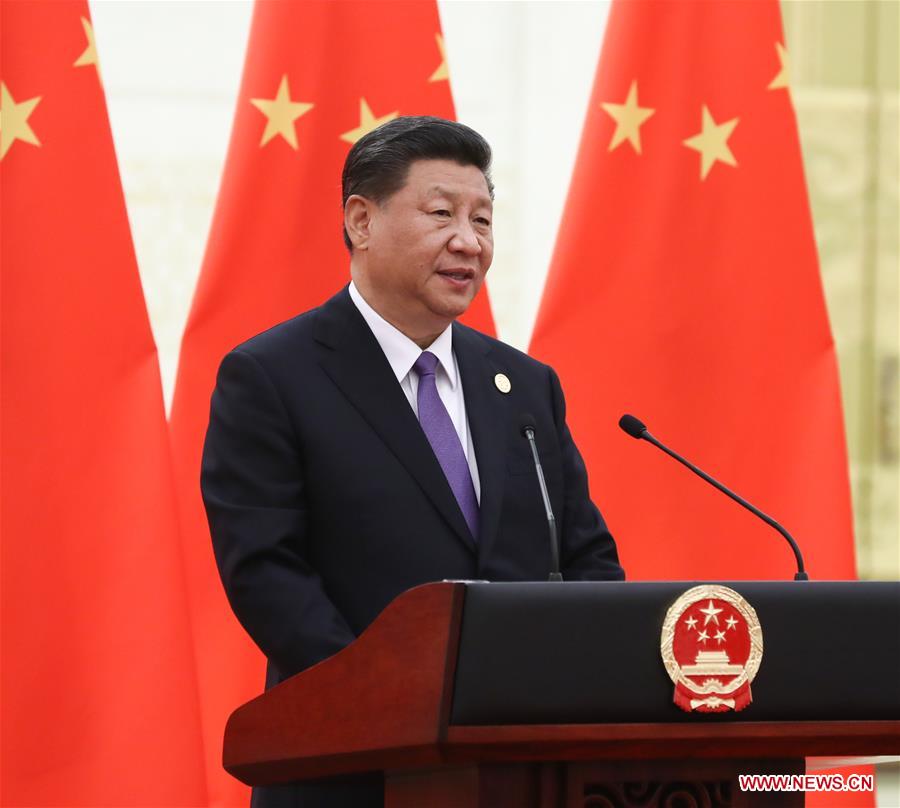 President Xi Jinping delivers a speech at a banquet in honor of guests who are in Beijing to attend the Conference on Dialogue of Asian Civilizations (CDAC), May 14, 2019. Xi and his wife Peng Liyuan hosted the banquet in Beijing on Tuesday. [Photo/Xinhua]
Event aims to promote cross-cultural exchanges, mutual understanding
In Beijing's leafy Olympic Green stands a stately edifice, the curve of whose facade, inspired by the eaves of ancient Chinese architecture, symbolizes a bridge connecting different cultures around the world.
The design of the building, the China National Convention Center, befits an event it is about to host on Wednesday - the Conference on Dialogue of Asian Civilizations initiated by President Xi Jinping to promote cross-civilizational exchanges and mutual learning across this culturally diverse continent and build an Asian community with a shared future.
Xi has long been a believer in, advocate of, model for and contributor to communications across civilizations. Whether during the time he lived in a cave dwelling in a remote village decades ago, or now standing at the helm of the world's most populous country, he maintains that exchanges and mutual learning among civilizations have empowered human progress as well as global peace and development.
That conviction matters even more today. In a world beleaguered by alarming anti-globalization sentiment, rising protectionism and unilateralism, mutating security threats and resurging assertions of a "clash of civilizations", cross-civilizational communication is of vital significance and in dire need of fresh vitality.