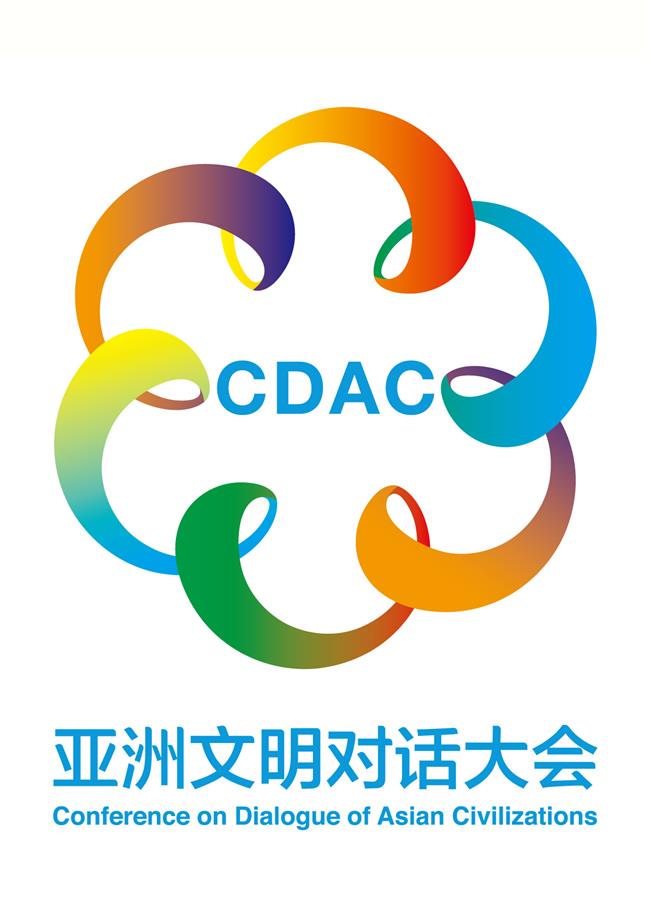 [Photo/2019cdac.com]
The logo for the Conference on Dialogue of Asian Civilizations was officially unveiled on April 25.
Composed of both graphics and text, the logo's main body is derived from the image of a peony flower. Corresponding to the six geographical zones in Asia, the flower was designed with a six-petal figure. The abstract human form is integrated into the design, creating the visual effect of hand-in-hand communication between people, symbolizing exchange and dialogue among Asian civilizations, as well as the Asian people's working together to build a community of a shared future.
The various colors reflect the colors of the national flags of Asian countries, as well as the splendid and colorful Asian civilizations. The acronym for the Conference on Dialogue of Asian Civilizations - CDAC - is embedded in the middle of the peony.
On the same day, the CDAC's official website (http://www.2019cdac.com) was launched. Sponsored by the Preparatory Committee for the Conference on Dialogue of Asian Civilizations and run by xinhuanet.com, the website will release relevant news and service information for the conference, both in English and Chinese. It will also present relevant information on parallel forums and Asian cultural carnivals, as well as introduces Asian civilization week activities such as Asian civilization tour, Asian cultural exhibitions, Asian film and television week, Asian culture and tourism fair and the Asian food festival.
The conference will be held in May in Beijing. Its purpose is to foster exchanges between Asian civilizations, learn from each other and establish a community with a shared future.