It is expected that eight Pacific Island countries will become popular destinations with Chinese tourists in 2019. These eight countries have established diplomatic ties with China, and a series of tourism events will be held next year to mark these new relationships.
The Pacific Islands are as yet relatively unknown to us in China. Where are the must-see spots in each? Which one should you pick for your summer holiday? We've put together this guide with all the information you need.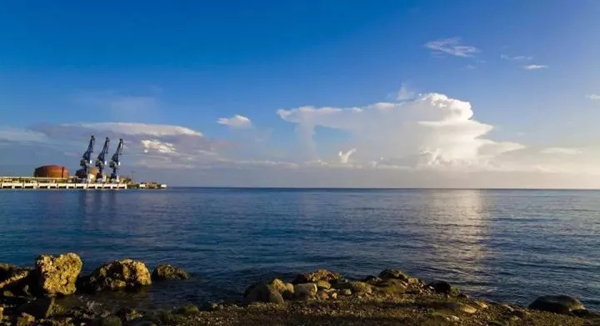 The eastern fields of Papua New Guinea. [Photo/Official WeChat Account of Voice of Diplomacy]
1. Papua New Guinea
Papua New Guinea is an Oceanian country that occupies the eastern half of the island of New Guinea and its offshore islands in Melanesia. With a population of about 8 million, it is the largest and most populous country of the Pacific Island countries, with more than 600 islands dotted around its 8,300 kilometers-long coastline. The coastline itself, which is home to thousands of animal and plant species, is defined by some of the world's most beautiful beaches. Papua New Guinea's spectacular coral reefs have made both the mainland and its satellite islands popular destinations for deep sea divers, who visit to explore what has been called the "underwater photographer's paradise". The island's culture is considered one of the most diverse in the world, with more than 1,000 resident tribes and over 800 languages.
Language: English, Tok Pisin
What you need to do: Deep sea diving in the Solomon Sea