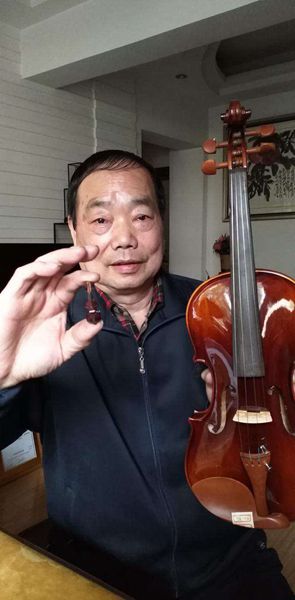 National standard performance violin. These are credited as the world's smallest cello and violin, which produce a wonderful sound. [Photo provided to chinadaily.com.cn]
Shen Banghan, 67, is a master of miniature model-making. Over the past 32 years, he has produced more than 300 miniature models, each of them of high quality. Shen said before retirement, he mastered the craft of making violin and cello in his spare time through self-study and achieved some fame. But his first love was always making miniature models.
Since 1987, he has spent his free time learning from teachers and craftsmanship, constantly studying the skills of making miniature models. After retirement, he finally found the time to work on miniature models.