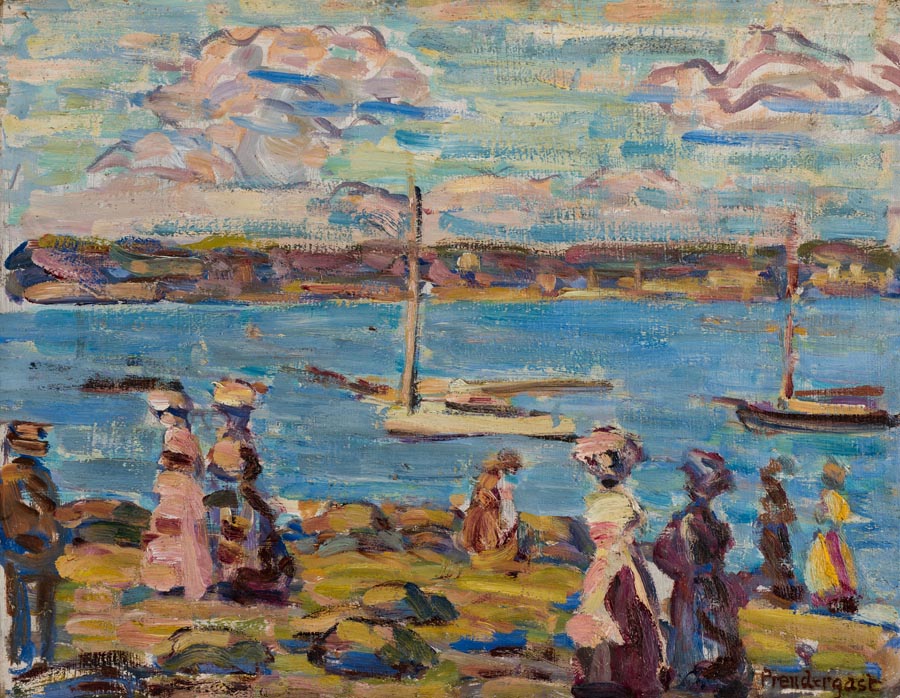 Gloucester, a painting by American painter Maurice Brazil Prendergast, is on show at an exhibition named Americans Abroad at the Tsinghua University Art Museum in Beijing. [Photo provided to China Daily]
American painters who studied in Europe in the 19th century drew on the continent's cultural traditions to create an artistic landscape unique to the US, Lin Qi reports.
The art world has rapidly become globalized since the turn of the 21st century, and international artistic exchanges are increasing exponentially, thanks largely to modern transportation methods and the growth of digital technology.
One can hardly imagine how many difficulties artists living centuries ago faced when it came to developing new techniques and styles, when the spread of information was slow and limited in scope.
Americans Abroad, an ongoing exhibition at the Tsinghua University Art Museum running through Sunday, introduces to audiences the thirst for learning prevalent among 19th-century painters in the then burgeoning new country of the United States-and how they traveled across the ocean to study and learn from their European predecessors.