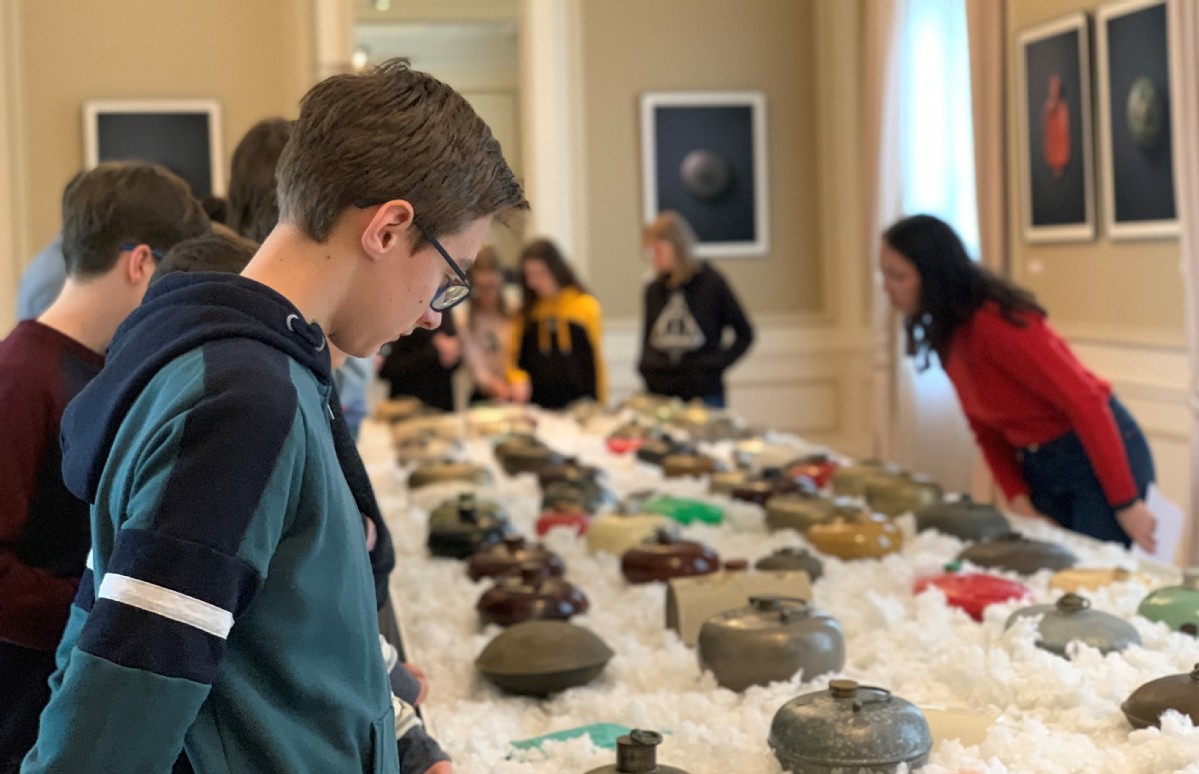 Students from the local Flemish School visit an exhibit of Chinese zodiac and warmers, known in Chinese as tangpozi, at the China Cultural Center in Brussels, Belgium, on March 1. The show ends on March 29. [Photo by Ning Yuqi/provided to chinadaily.com.cn]
Looking at an ink wash painting of the Chinese zodiac, 12-year-old Elizabeth Baxter pointed to the pig sign. "This is my Chinese zodiac," she said.
The Chinese zodiac, known as sheng xiao, is based on a 12-year cycle. It is represented by 12 animals assigned to each year. The year 2019 is a year of the pig, symbolic of a year of satisfaction in Chinese culture.
The exhibitions Chinese Zodiac and Chinese Warmers are being held at the China Cultural Center in Brussels, where about 100 zodiac-themed pieces of artwork and 100 Chinese hot-water bottles, or warmers, are on display until March 29.
It drew 20 Belgian students from Flemish School on Friday. Six Belgian schools have organized student visits to the exhibit in the past month to explore Chinese culture.
The students punctuate their visit with questions for their guide: "What do the carvings mean in China?" "Do people use warmers now in China?" "What is my zodiac?"
The exhibition features a range of artistic interpretations of the Chinese zodiac, including oil on canvas, ink wash paintings, glass artwork, ceramics, prints, decorative paper and origami.