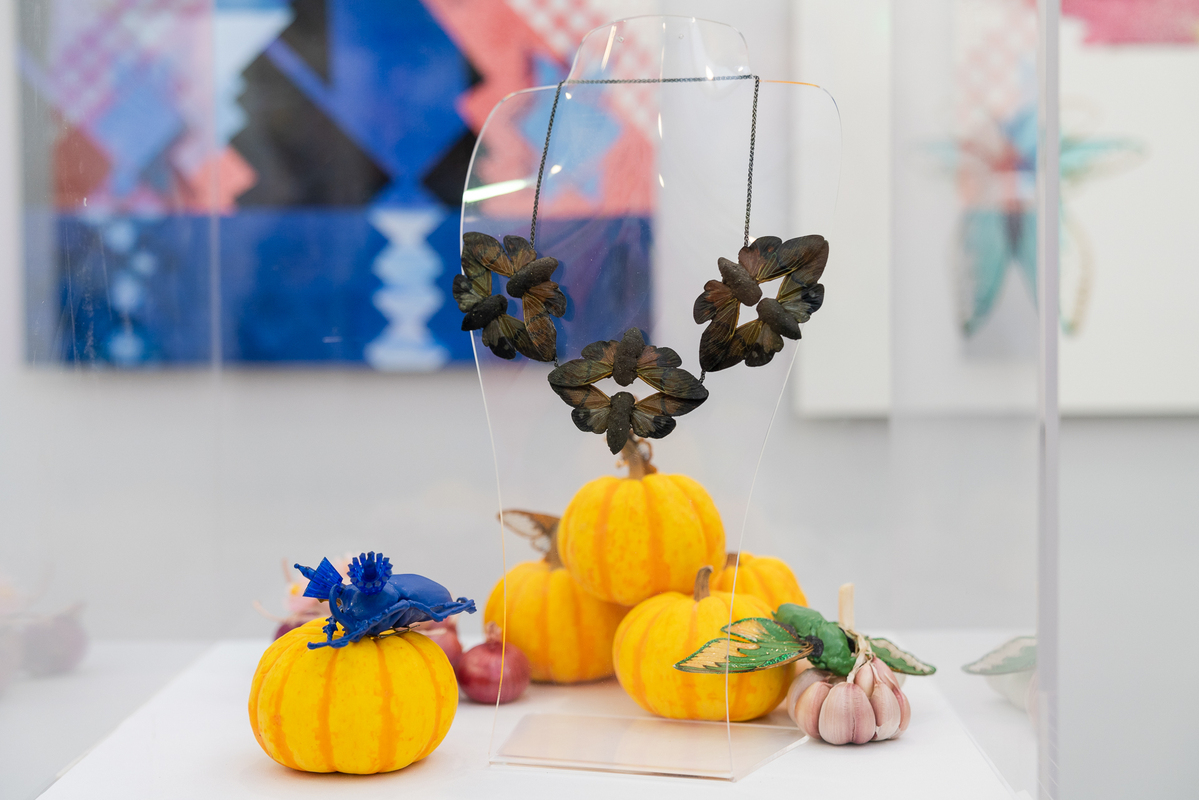 Jewelry designer Marta Mattsson's brooches feature insect specimens as an expression of death and beauty, Shanghai. [Photo/chinadaily.com.cn]
A selection of works by pioneering Swedish designers in the 21st century is being showcased as a part of the ongoing Design Shanghai at the Shanghai Exhibition Center. The event will conclude on Sunday.
Through illustrating the creative ideas and artworks of a new generation of Swedish designers, such as Anton Alvarez, and Asa Jungnelius, the Swedish Fashion and Design Stories segment shows how craft, artistic practice and social engagement have made a lasting impact on Swedish design over the past decades.
"Swedish design, a representative of Nordic design, has always been known for its characteristics of simplicity and minimalism with the classic all-white-and-wood design," said Yan Mi, local curator of the show.
"However, the new millennium brought significant changes to the world of Swedish fashion and design, as more fashion designers developed a different attitude to the prevailing aesthetic and traditional fashion."
According to Yan, design, craft and art were separate disciplines before the modernist 20th century. It was only after this period that the three disciplines started to influence one another.
"Now many art works also feature functionality," she added.