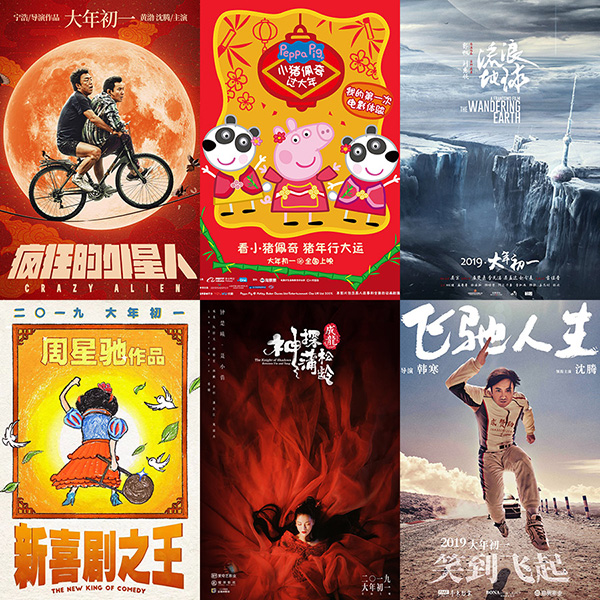 Hotly anticipated films for Spring Festival season [Photo/Mtime]
China's box office has broken its single-day record as Chinese flocked to cinemas to celebrate the Chinese Lunar New Year.
According to Maoyan, a professional box office tracker, Chinese cinemas raked in more than 1.43 billion yuan ($210 million) in sales on Tuesday -- the first day of the Year of the Pig.
The holiday around the Spring Festival, or the Chinese Lunar New Year, is a peak season for Chinese cinema screens. The previous single-day record, 1.27 billion yuan, was on last year's New Year's Day.