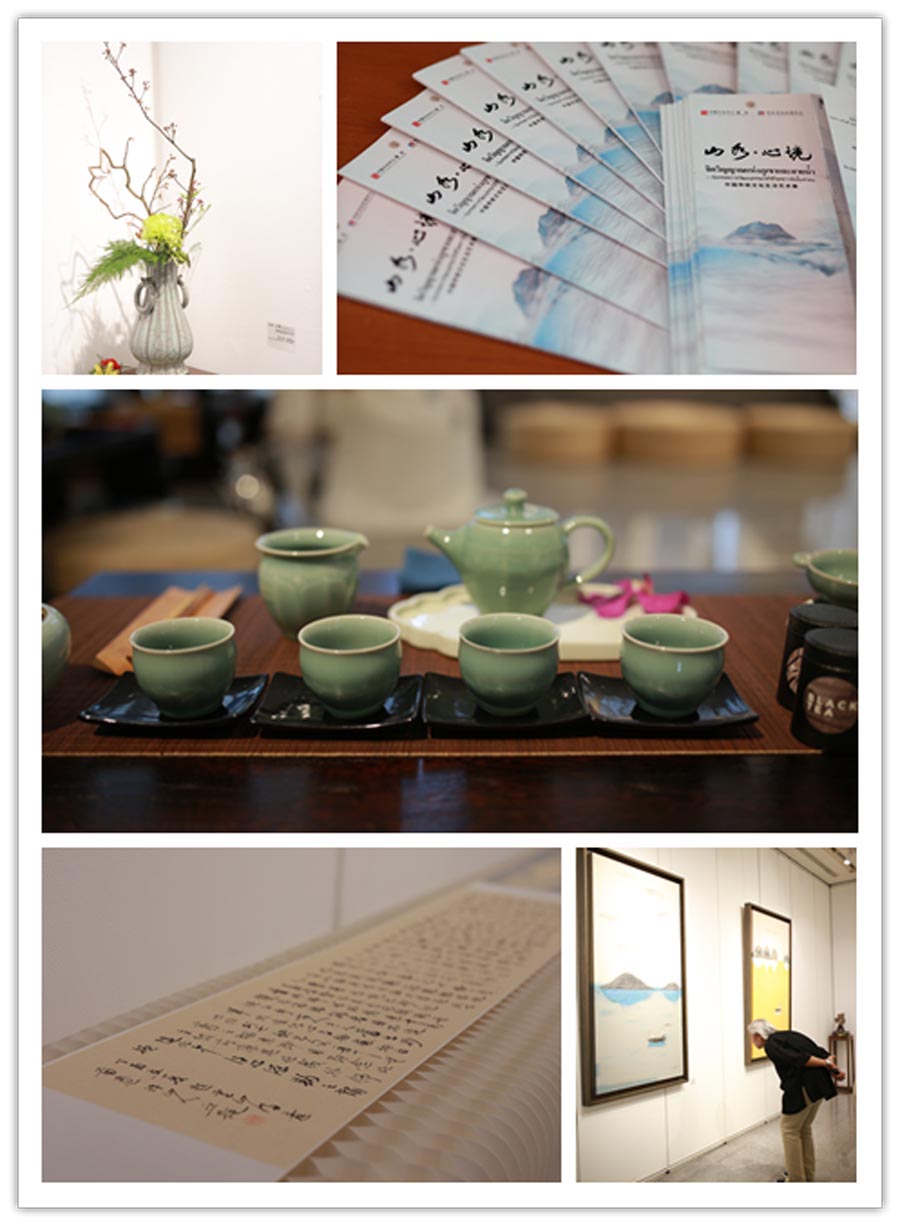 [Photo/Chinaculture.org]
From ink wash painting and oil painting to calligraphy and porcelain works, a new exhibition opened at the China Cultural Center in Bangkok on Dec 29, giving visitors an insight into traditional Chinese lifestyle and culture as well as its modern development.
Zhang Bo, deputy director of the Chinese culture center, said the exhibition is a microcosm of the traditional lifestyle of Chinese literati. He explained such lifestyle, including burning incense to achieve inner peace, making tea and making flower art at home, had a profound impact on Chinese literati from ancient times, which, over the centuries, has entered ordinary people's lives gradually.
The exhibition runs through Jan 10.