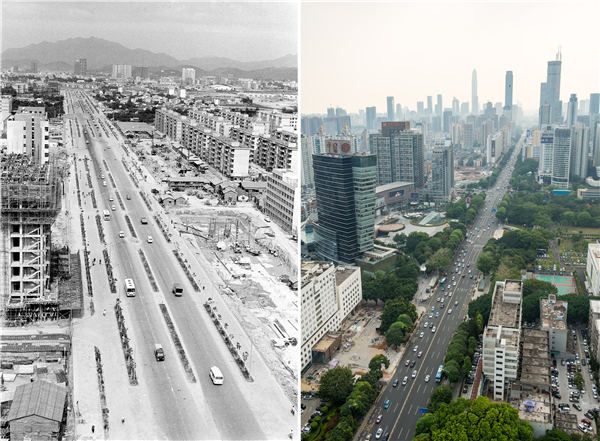 Shenzhen's Shennan Road before and after the reform and opening-up, which turned what used to be a fishing village into a prosperous metropolis. [Photo by Li Changyong and Mao Siqian/Xinhua]
Some scholars, such as Wang Jiwen of Renmin University of China, view population migration in the country over the past 40 years as "an important manifestation of China's modernization", as he wrote in a journal of the Chinese Academy of Social Sciences earlier this year.
Guangdong's migrant population was more than 30 million in 2010, the highest of any province. The country's total migrant population was 247 million in 2015.
In a 2013 social development report by the same government think tank, in-house scholar Li Peilin wrote that the household responsibility system "turned famers into relatively independent commodity producers".
It started as a rural experiment in East China's Anhui province in the late 1970s and was introduced nationwide in 1982.
Fan Ruo'en, who teaches comparative literature at Fudan University in Shanghai, lists the agrarian reform as a turning point of the past 40 years. Deng's 1992 tours and China's WTO membership are the other top milestones in his view, similar to Yang Jian's from Shenzhen.
While growing up in an old neighborhood of Wuhan, the provincial capital of Hubei, also in Central China, Fan says he followed news of the reforms on radio and television. He traveled for higher studies to Shanghai in 2001 and joined Fudan three years later. An interest in folk arts has made him a patron of Kunqu Opera.
Better living conditions and greater mobility, Fan, 42, says are among the changes he and his family have experienced as a result of reform.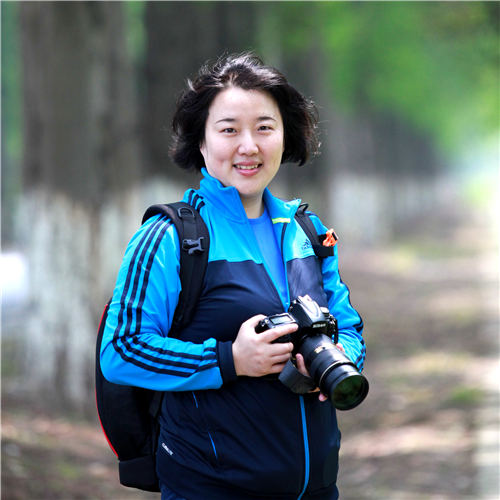 Chen Shumin, teacher at Jincai High School. [Photo provided to China Daily]
But he bemoans the erosion of values, such as modesty, in Chinese society as incomes rise.
While speaking of his childhood on Chongming Island, a Shanghai district at the mouth of the Yangtze River, 42-year-old Shen Jianhua, who describes himself as a trainer at a US company, recalls "a woman with a loud voice calling her children (in the street) home for dinner". He moved into the city in the early 1990s to study and stayed on.