Railways witness the evolution of modern civilization. Today, high speed rail signifies the beginning of a new age of transit. It has dramatically shortened the time to travel, thus changing people's lifestyle.
Zou Yi, a rail photographer, has recorded changes in Chinese railways over the past 30 years, starting in the steam locomotive era.
Zou was born in Shulan city of Northeast China's Jilin province in 1947, and is now a member of the China Photographers Association and vice chairman of the Federation of Literary and Art Circles of the Shenyang Railway Bureau, as well as chairman of the Photographers Association of the Shenyang Railway Bureau.
The following photos are taken by Zou Yi in the last three decades, which are among the series photos celebrating the 40th anniversary of China's reform and opening-up.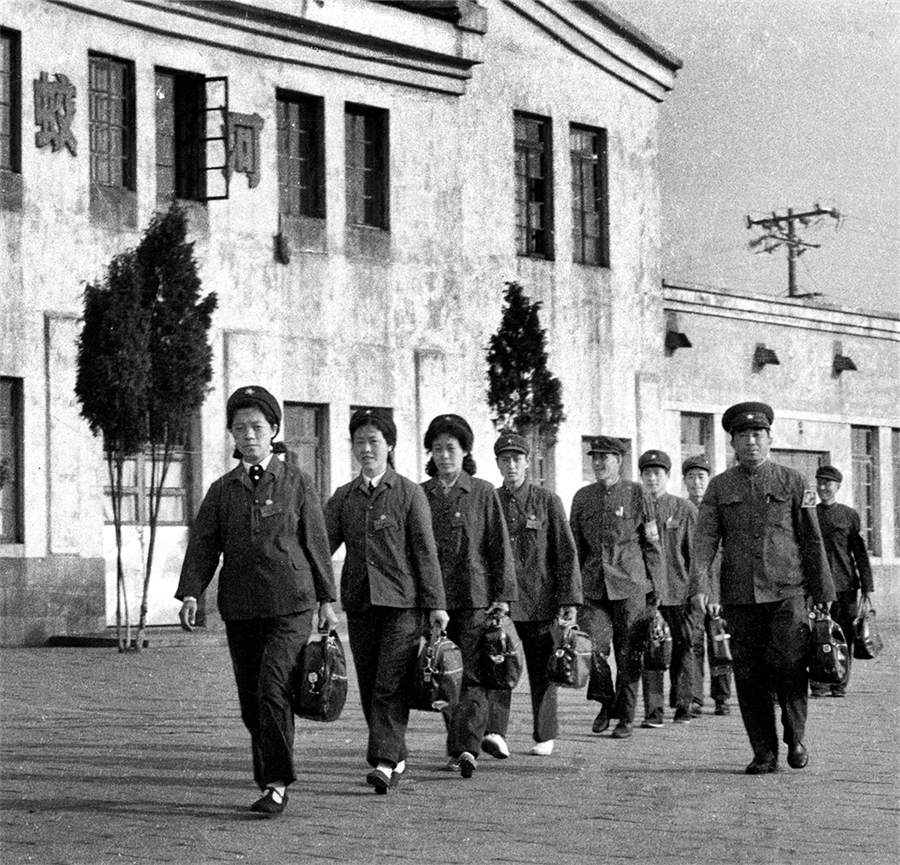 Train attendants at Jiaohe Railway Station in Northeast China's Jilin province walk single-file to their posts in 1976. Though the working conditions were bad, they strictly abided by the rules. [Photo by Zou Yi/cpanet.org.cn]