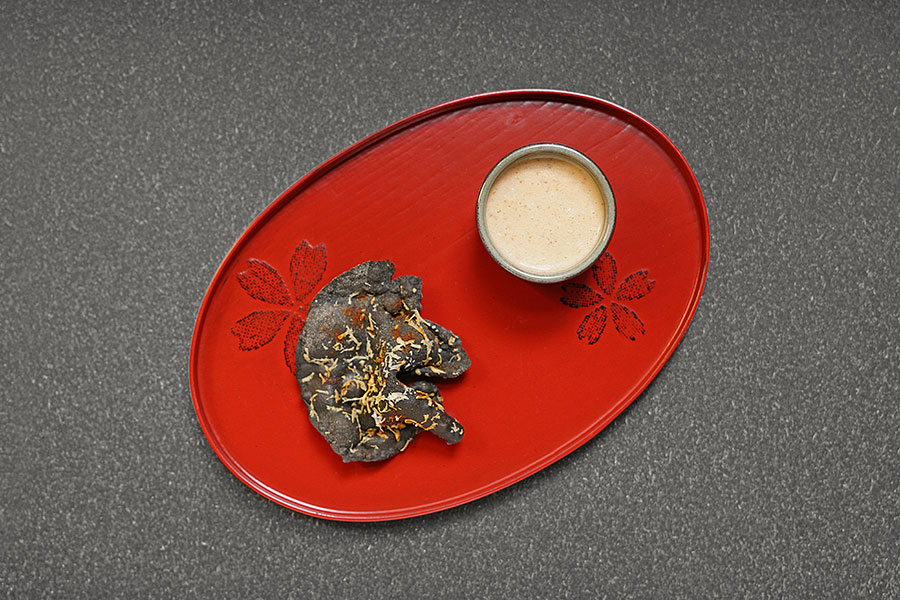 Ology's dishes are inspired by the 10 Heavenly Stems and its dessert reflects the dichotomy of yin and yang. [Photo provided to China Daily]
The restaurant owner Fu Yu says that he acquired that Hui-style pavilion, which is prevalent in today's Anhui province and its surrounding areas, from an antique collector friend in Beijing. The pine wood structure, he adds, is meant to infuse the restaurant with a sense of history.
"Fine dining restaurants in Beijing tend to look alike with their white tablecloths and white plates. The environment is just too stiff and filled with lots of formalities and standard operating procedures," explains Fu of his choice of decor.
"Why do people eat French fries with ketchup? And why are certain ingredients paired with each other and presented in the way they are? I just want to break away from convention. It's hard to say whether that's good or not. But I like to be different," he adds.