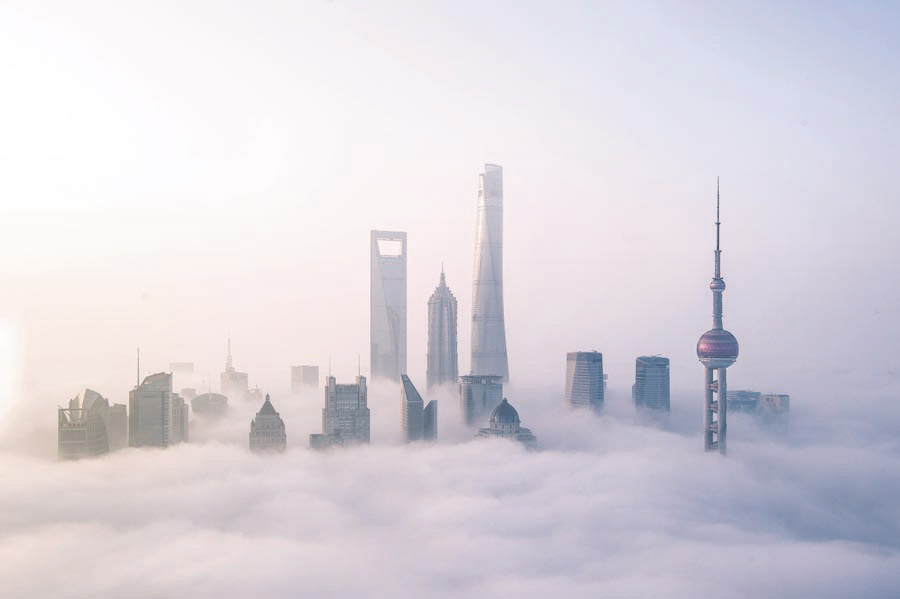 A photograph on show at the China Cultural Center in Madrid on Dec 11, 2018. [Photo/Chinaculture.org]
A new exhibition opened at the China Cultural Center in Madrid on Dec 11 as part of the cultural activities to celebrate the 40th anniversary of China's reform and opening-up and the 45th anniversary of the establishment of China-Spain diplomatic relations.
On show at exhibition Pudong Today are 60 photographs capturing development of the Pudong New Area in China's economic hub - Shanghai, and changes in local people's lives over the past four decades.
Pudong is Shanghai's growth engine and a shining symbol of China's modernization. Yet 40 years ago, when China launched reform and opening-up, the area was mostly farmland. The State Council, China's Cabinet, announced plans to develop Pudong into a dynamic new area in 1990. Today, the area accounts for 20 percent of the city's land, 25 percent of its population and a third of its GDP, according to official data.