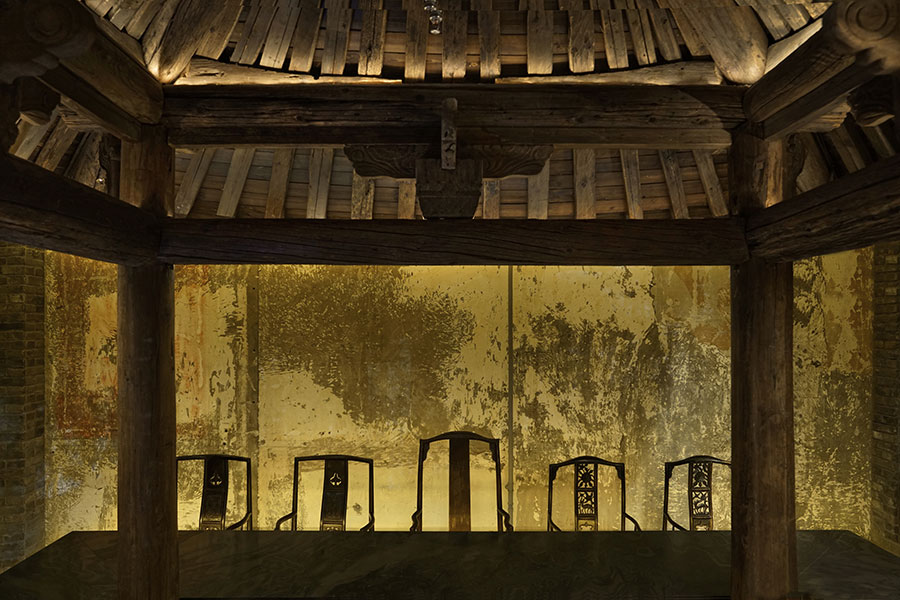 The restaurant's decor corresponds to the philosophy of wuxing, the five elements in Chinese culture. [Photo provided to China Daily]
The owner of new Sanlitun restaurant Ology says he's out to redefine the fine dining scene in the capital with his emphasis on all things ancient and Chinese, Dong Fangyu reports.
With a name like Ology, one would expect this new fine dining Chinese restaurant in Beijing's Sanlitun area to sport a modern, perhaps even sci-fi decor that reflects the meaning of its name - the study of a particular branch of science.
But walk inside this cozy 22-seater restaurant and the first thing you'd realize is that the theme is completely different. If anything, "ancient" is the name of the game here. No, there is no molecular gastronomy here either.
The square bar area comprises 22 antique chairs from the Qing Dynasty (1644-1911) that revolve around a 300-year-old pavilion from the same era. Surrounding you are 60-year-old hutong bricks lining the walls.