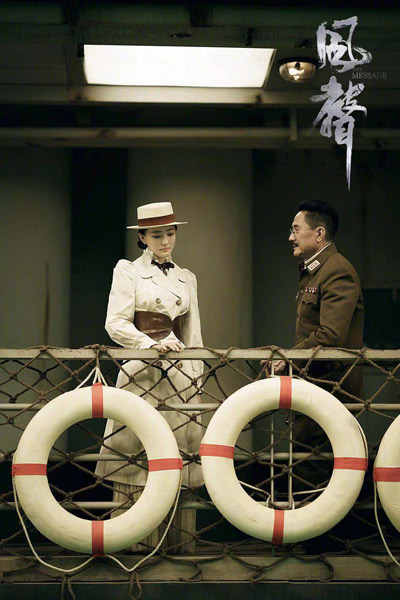 Actress Xu Lu and actor Zhang Zhijian. [Photo provided to China Daily]
Chinese spy-themed TV series setting their stories in the past have gradually grown in popularity since 2004, after the country's media authorities set a limit to control the number of TV series about contemporary criminal investigation.
Lurk (2009), also about the war of resistance, is so far the best acclaimed production in the genre, gaining 9.2 points on entertainment review website Douban.
"A new generations of viewers will also see the stories as a reflection of their office life and an issue of 'conflicting identities' in a society where people migrate for jobs," Zhao says while explaining the reason for the popularity of such shows.
He says The Message, with its new elements, will trigger wider discussions on human nature after being released next year.
However, Qin Zhengui, deputy supervisor of the TV series channel of China Central Television, says: "When a rubber band is stretched too far, it will surely break. It's still uncertain whether our audiences are ready to accept such a tense rhythm without getting tired."
But Li Zhun, the honorary president of the China Literature and Art Critics Association, says he worries that the overwhelming emphasis of a cat-and-mouse game and psychologically thrilling atmosphere will dilute the historical background needed for the young generation.
In the story, special agents from the Communist Party, the Kuomintang, Japan and Japan's puppet-government, all get mixed up in the battle.
"Young people need to have the right understanding of the heroes' sacrifice for a nation's liberation and revolution," Li Zhun says.