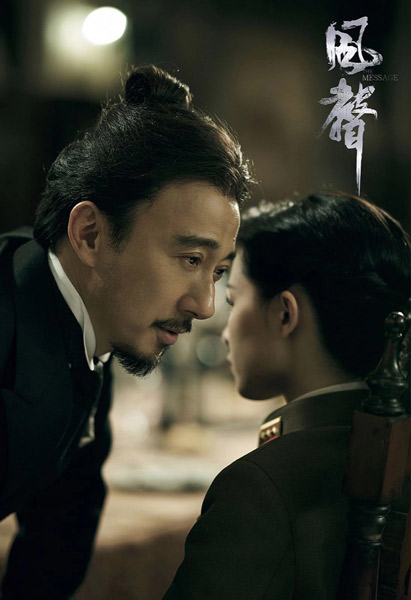 Cross-Straits cast of the upcoming thriller The Message includes actor Zhao Lixin (left) [Photo provided to China Daily]
As such, he has implemented a leaner approach that he refers to as a "zero wasting scenario". In this new production there are only seven main roles across the whole series - two interrogators and five suspects - and most subsidiary plots were cut. Other than some flashbacks, all the scenes happen on a ship and in a villa.
"Many domestic thrillers get too diluted by lots of romance or action scenes," Li explains. "We want to stick to the main story from the beginning to the end."
The 2009 film has many torture scenes. They were even played up in the 2011's TV version. In the upcoming version, however, such scenes are to be largely deleted. Li's team want to depict a purely "psychological war".
Will the new format be well received by TV audiences?
Some parts of the new production have been released to critics and their opinions are divided.
Zhao Tong, a researcher with the China Television Artists Association, thinks the new production will lead a new trend in Chinese spy-themed TV series as it resembles the atmosphere of a locked room, which reminds people of British author Agatha Christie's works and the Japanese cinematic classic Rashomon.