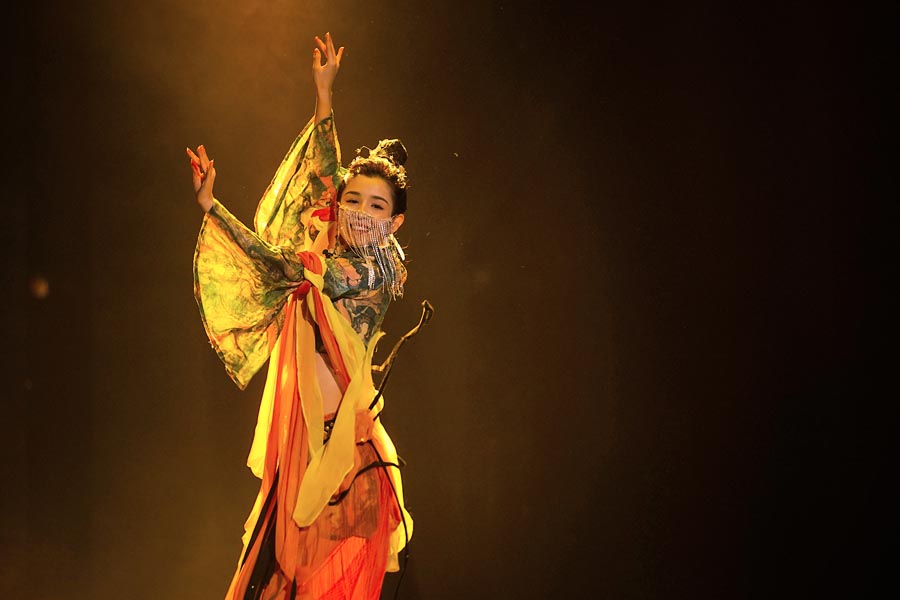 Contestants illustrate their understanding of the country's traditional culture through diverse genres, including Uygur dancing that hails the history of the Silk Road. [Photo provided to China Daily]
In a bid to elevate traditional performers to star status among the nation's youth, Wang Ning has launched a TV talent show with a twist, Wang Kaihao reports.
When it comes to the modern music stars idolized by China's youngsters, it's perhaps not surprising that the most popular are heavily influenced by their counterparts from South Korea's K-pop scene and, to some extent, the US and European music landscape.
This has prompted the question: What if there can be a group of new idols famed for their unique Chinese characteristics?
A bid to answer that quandary is The Chinese Youth, a new show currently on the streaming platform, iQiyi. It's attempting to find homegrown talent to promote the country's traditional culture in a new way that's attractive to modern youth.
Each week, the show puts the singing and dancing skills of talented contestants in their early 20s from around the country to the test. All performances are related to China's profound cultural history. They feature traditional music styles, instruments and costumes.
The contestants are required to explain their understanding of guofeng-a term literally meaning "traditional Chinese style", which is often applied to new work within such areas as fashion, music, novels, cartoons and comics.
"I don't have any prejudice against popular culture from other countries," Wang Ning, producer of the show, says. "But I regret that many legacies left by our own ancestors haven't been mixed into popular culture in China.
"Young people in China deserve more choices when chasing the latest fads."
The talent show is a display of ancient Chinese cultural elements, including Peking Opera, martial arts, Tang Dynasty (618-907) poems and Journey to the West, a book from the 16th century and one of the four great classical novels of Chinese literature.