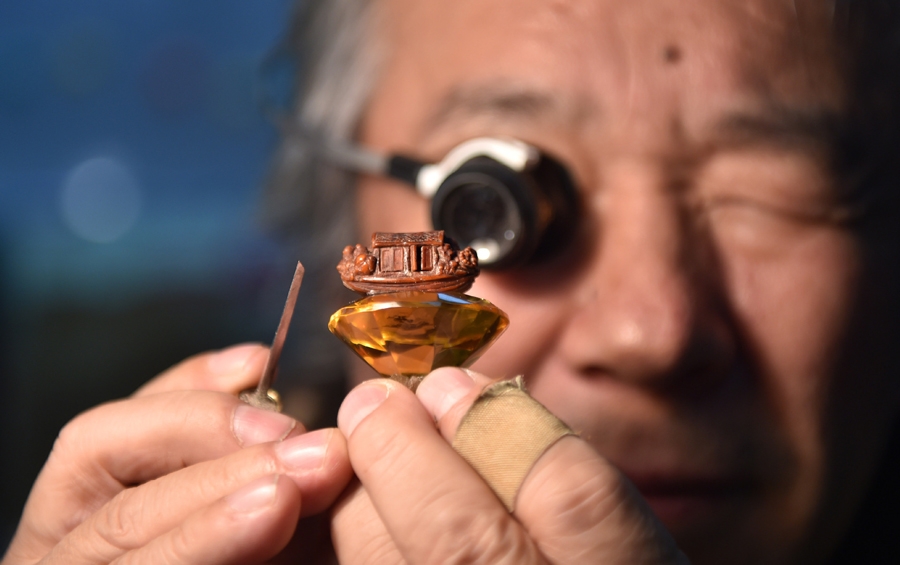 Han Zhiyao cleans up his work The Nut-carving Boat at his studio in Dalian, Liaoning province, on Dec 12, which reproduce the nut carving work recorded in the article The Nut-carving Boat in the Ming Dynasty (1368-1644). [Photo/Xinhua]
Dalian nut carving, which involves turning the cores of walnuts into artworks, is an ancient folk art based on traditional meticulous sculpture. It was listed as one of China's national intangible cultural heritage in 2014.
Han Zhiyao, 62-year-old inheritor of Dalian nut carving, has learned the skill since childhood. Familiar folk stories and historical allusions are reproduced in the small nuts through his skillful hands.
In recent years, Han Zhiyao has been trying to incorporate more traditional cultural elements into nut carving. He hopes to create more works in his lifetime so that this skill can reach the world.