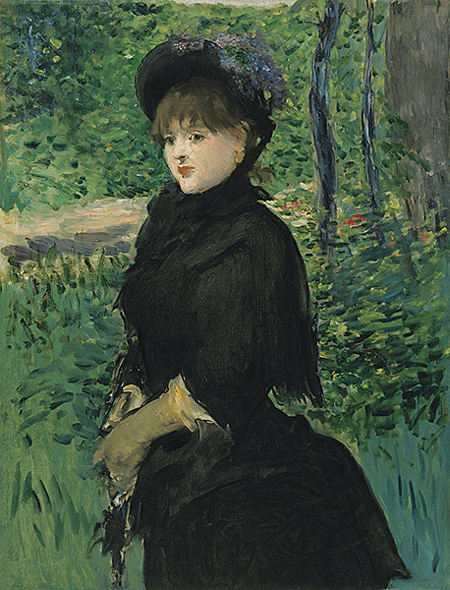 A painting by Édouard Manet, 1880 [Photo/China.org.cn]
An exhibition named "500 Years of Western Paintings – Collection of Tokyo Fuji Art Museum" opened on Oct 23 at the Tsinghua University Art Museum. It will last until Dec 23.
The exhibition is co-hosted by the museum and the Tokyo Fuji Art Museum and supported by the Chinese People's Association for Friendship with Foreign Countries and the Kouzan Fine-arts Company.
The selected 60 exhibits are divided into five sections: Personality Discovery and Humanity Promotion, Resplendent Movement and Exquisite Nostalgia, Classical Rationality and Romantic Emotion, Real Mirror Image and Construction of Light and Colors, and Pure Concept and Diversification.
The exhibition shows the development process of Western art, from Renaissance, Baroque and Rococo, realistic trends and Classicism, to Neoclassicism and Romanticism, Realism, Impressionism and Post-Impressionism, and through the trend of modernism and post-modernism.
From this, a 500-year history of Western art in the 16th to 20th centuries is outlined, leading visitors to explore the mysteries of those great times, artists and their works.
If you go
Time: 23 October, 2018 – 23 December, 2018
Venue: 1st Floor Exhibition Hall, Tsinghua University Art Museum