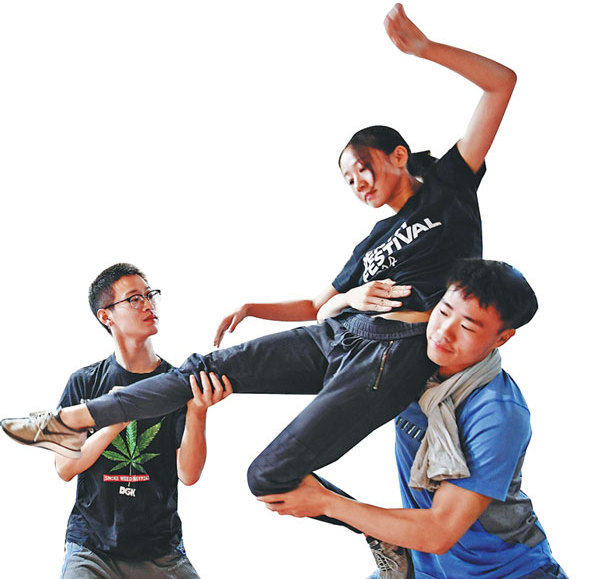 A stage photo of Shi Jing Cai Wei, a musical to be staged in Beijing on Oct 20 and 21. Provided to China Daily
Inspired by a collection of Chinese poems from the 11th to the 7th century BC known as Shi Jing, or Classic of Poetry, Chinese composer Zou Hang went on to write a slew of songs that blended music with elements of poetry.
Three years and more than 40 revisions later, these songs will be performed during the upcoming Shi Jing Cai Wei musical at the Tianqiao Performing Arts Center in Beijing on Oct 20 and 21. The musical will feature both traditional Chinese musical instruments and Western string instruments.
"I have always been fascinated with Chinese poetry, especially the rhythm of the lines. They are like songs to me and I want to display the lines onstage musically," says Zou, who studied at the Central Conservatory of Music in Beijing with renowned Chinese composer Ye Xiaogang.
"It's challenging to write a musical based on the poem which only has eight lines. Chinese poets express deeper meaning with simple words."
Zou, who has been teaching at the Central Conservatory of Music after obtaining his master's degree in 2001, had help from songwriter Liang Mang, who wrote lyrics for his songs in the musical.
Chinese singers Li Weipeng and Jiang Qianru play the leading roles in the musical. The two musicians graduated from the musical performance department of Shanghai Conservatory of Music and have performed in a number of Chinese musicals, including Music Up and The Moon and Sixpence.
According to the musical's producer Dai Xiaolan, Classic of Poetry showcases traditional Chinese culture from every aspect, such as farming, marriage and old customs.