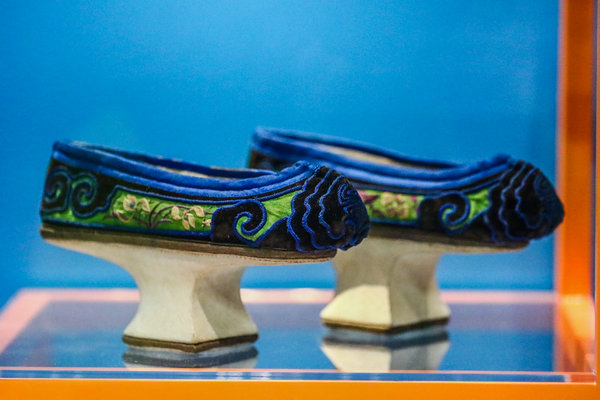 Shoes: Pleasure and Pain, at Taikoo Li, Sanlitun, Beijing. [Photo provided to China Daily]
On July 26, the exhibition Shoes: Pleasure and Pain opened at Taikoo Li, a popular shopping mall in downtown Beijing.
For the exhibition, which was originally held at Victoria and Albert Museum, this is the fourth and last stop in China.
The month-long exhibition, which ends on Sunday, explores how shoes can bring pain and pleasure; and more importantly, how the choice of footwear reflects human and societal behavior.
"It is all about the human relationship with footwear and why shoes-which at their most basic are intended to aid one of our most practical functions-have come to hold such symbolic and aesthetic importance," says Lucia Savi, the research curator of the exhibition.
The exhibition, which features over 140 pairs of shoes from around the world and from as far back as the 1370s, demonstrates to visitors the roles played by shoes across different cultures, occasions and histories.