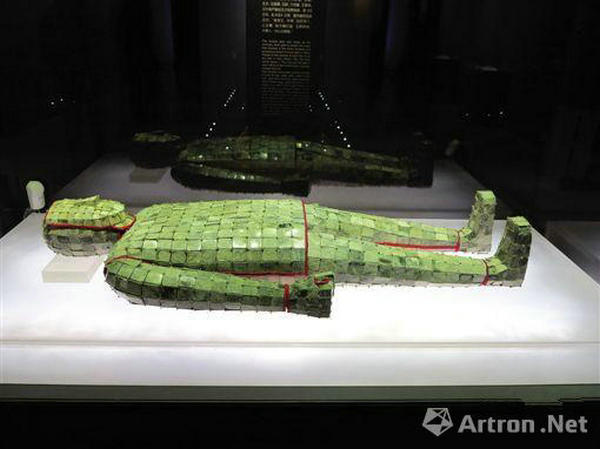 Jade and gold clothes unearthed in a tomb in Xuzhou in Jiangsu province. [Photo/Artron. Net]
Happy posthumous life
Jade and gold clothes were thought to prevent a dead body from decaying. Moreover, people in the Han Dynasty believed in the immortality of the soul. In their mind, as long as the soul was protected well, dead people could still enjoy their posthumous lives as much as when they were alive.
Since the soul can only exist with the body, the emperors and nobles in the Han Dynasty endeavored to find ways to keep the body unchanged when they passed away. They believed that jade and gold are two essences of nature, which have magical functions to protect the human body.
To keep the soul in the body, they also intended to use jade to block the nine holes on the human body: eyes, ears, nostrils, mouth, sexual organs and anus.
Undoubtedly, only emperors and high rank nobles could enjoy such a luxury.