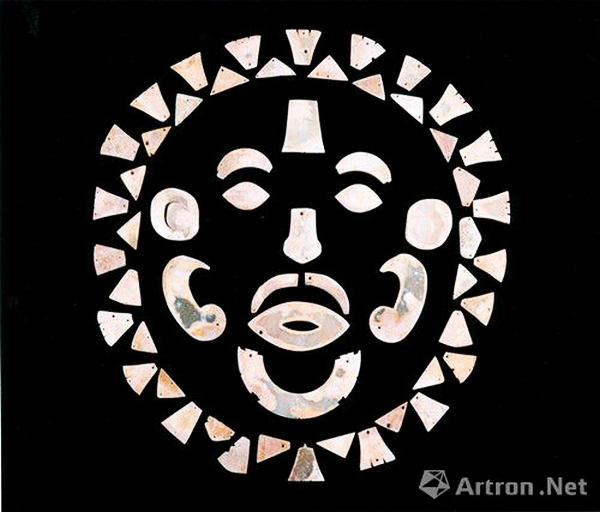 Jade face decorations from the Western Zhou Dynasty (c.11th century-771 BC).  [Photo/Artron.Net]
Evolution of jade and gold clothes
The clothes were developed from jade decorations that covered the faces of the dead. These jade pieces made in the shape of eyebrows, noses, mouths and eyes were sewed onto cloth. The earliest jade face decorations were excavated from a tomb dating to the late Western Zhou Dynasty (c.11th century-771 BC).
By the Warring States Period (475-221 BC), the decorations had become very popular. Emperors and nobles often had jade face decorations as funeral objects.
In the early period of the Han Dynasty, the jade decorations extended to the areas of the head, hands and feet. The change prepared for the coming of a full body suit of made of jade and gold.
Later, with the formation of the Silk Road, large quantities of hetian jade came to China and provided enough material for emperors and nobles to cover their whole bodies when they died. The most beautiful and earliest jade and gold clothes unearthed in a tomb in Xuzhou in Jiangsu province were made of 4,248 pieces of white hetian jade and 1,600g of gold wire.