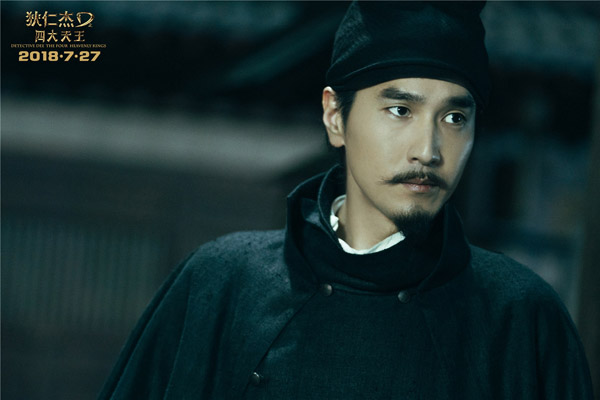 Movie star Mark Chao. [Photo provided to China Daily]
The Detective Dee epic
Known for decades as the master of the visual feast, Hong Kong director Tsui Hark is returning to screens with his take on 7th-century China as the backdrop for his latest Detective Dee epic.
As the third installment of the franchise about the titular sleuth, Detective Dee: The Four Heavenly Kings hit Chinese theaters on Friday.
Something akin to the Chinese version of Sherlock Holmes, the role of Dee has been reprised by Taiwan actor Mark Chao, who faces off unprecedentedly powerful rivals in the new extravaganza.